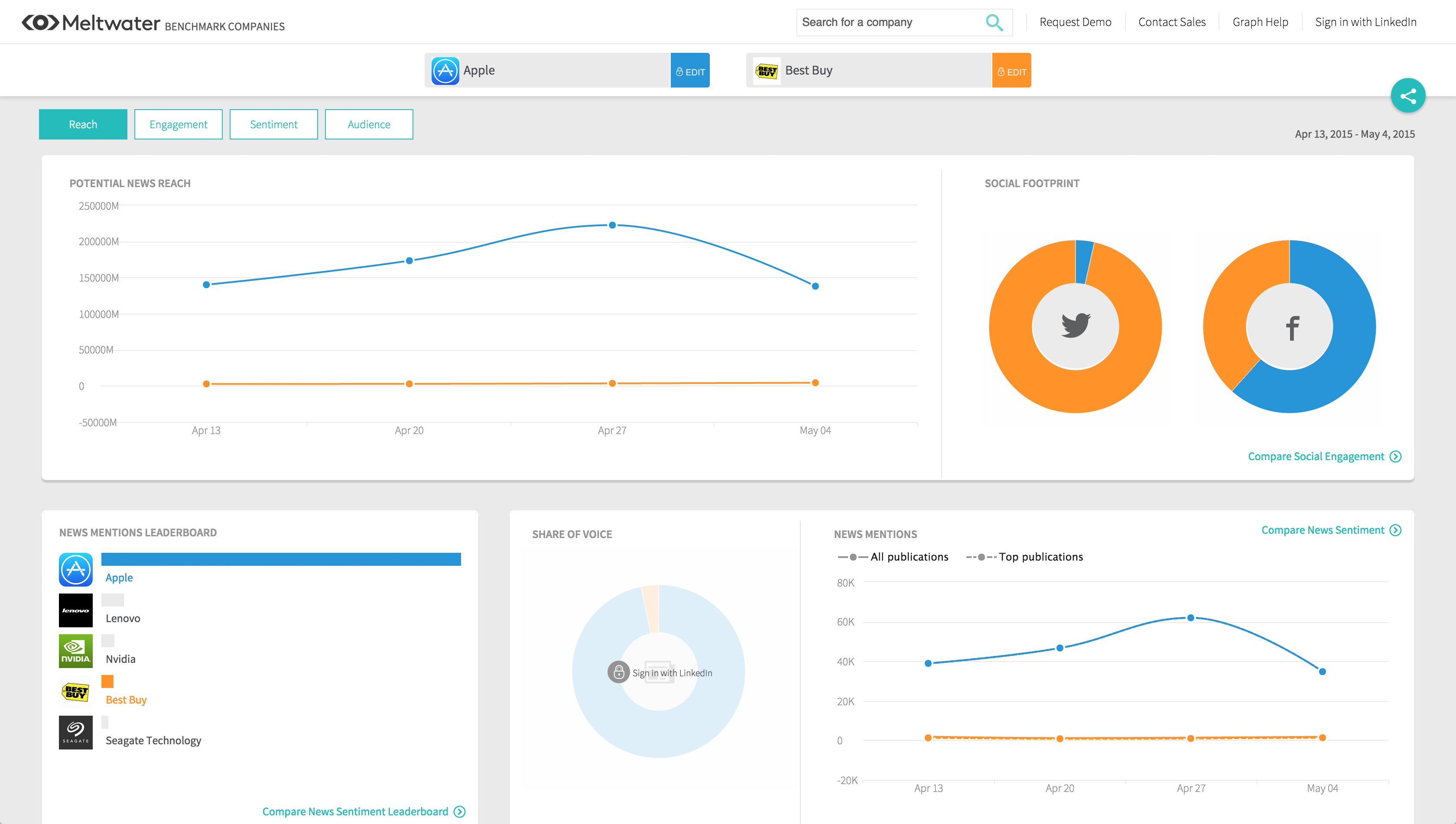 The main benefits of Meltwater are its real-time insights, drag-and-drop features, automated communication chains, unified inbox, and single-click visibility. More details of its benefits here:
This software offers a real-time tracking so every user can monitor their branding, competition, and other news related to their market. The covered data will be filtered according to the user's location, brand sentiment, media exposure, and users who write more about their brands. Not to mention, users will only get the most relevant news that seems important to them and this will be provided in a form real-time alters or daily digest. Also, all users' social search will be gathered in a centralized location for convenient access.
Moreover, users can build their dashboards to measure success rates of their used marketing tactics. Brand reception is also available and it is where users see the location of most accessible audiences, monitor level of ROI, track the media coverage, and perceive the performance comparison data of their competition.
Meltwater uses the advanced Boolean queries and easy-to-use drag-and-drop technique to let you discover or search potential brands and products as well as executive mentions, market-related themes and topics, influences, prospects, customers, competitors, and even current events. Additionally, you can gain single-click visibility into articles and contents that contribute to coverage spikes.
As a user, you are also provided with the opportunity to establish and maintain a relationship with your potential influencers, whether you connect with them through social or distributed releases. Meltwater has automated communication chains and unified inbox so you can gain a presence in social media, monitor the activity of your team members, and measure business efficiency.