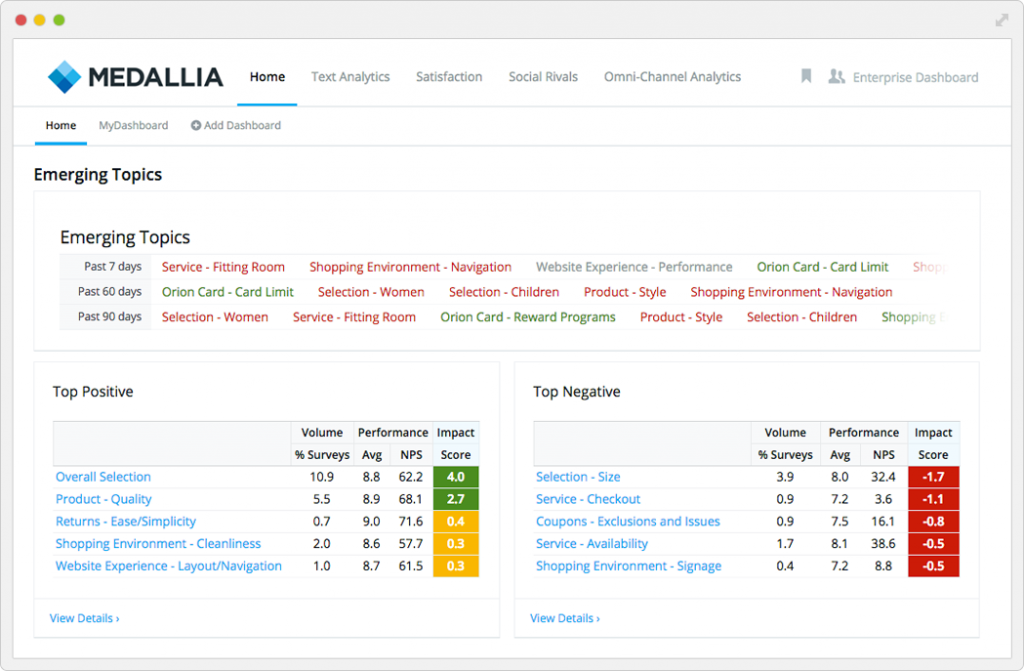 The main benefits of Medallia are a convenient dashboard, in-depth insights of real-time data, and comprehensive analyses of feedback from the leading social media software. Here are the specifics:
For social CRM programs, the solution's cloud-hosted Customer Experience (CE) app finds customer feedback across different platforms such as web, mobile, social, and call center. Besides that, this functionality also consolidates the data in a single dashboard for easy access. Through this, users can acquire in-depth insights of data in real-time and get action workflows to their teams to improve customer satisfaction, customer loyalty, and overall performance of the business.
Furthermore, the software evaluates customer feedback from social media platforms such as Facebook and Twitter as well as popular review websites such as TripAdvisor, together with solicited feedback from surveys and call centers. Some of the software's capabilities include social media analysis and feedback, action management and direct goals, mobile engagement and feedback, dashboard and text analytics, and survey making and management.
Additional benefits provided by Medallia include a unified system, multi-channel feedback gathering, unengaged customer recovery, online review and testimonial boosting, and identifying and addressing problematic areas.