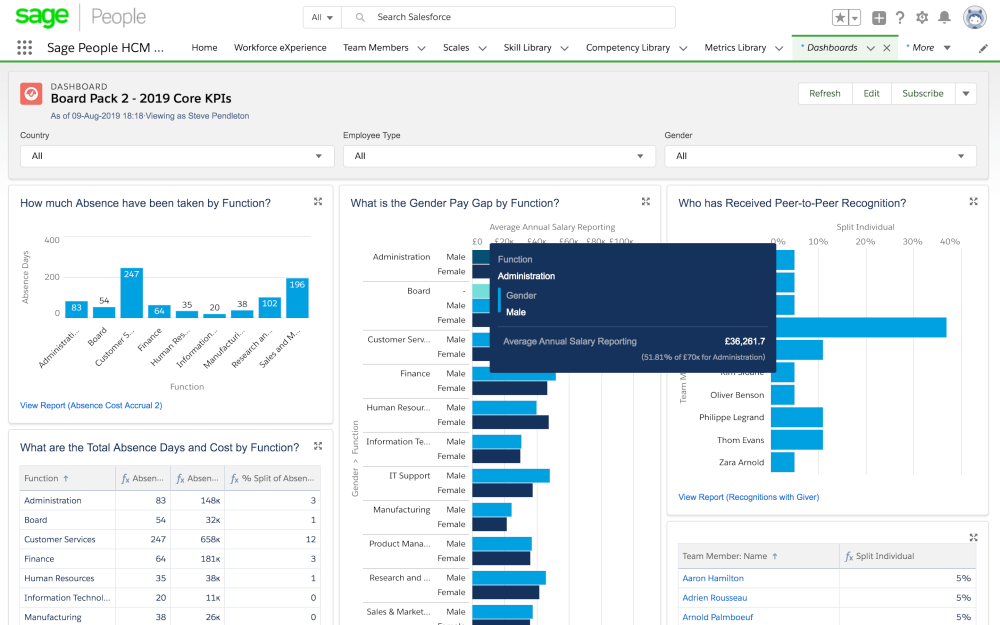 The main benefits of Sage People are talent acquisition and onboarding, time and payroll management, and performance management. Here are more details on Sage People's benefits:
Talent Acquisition and Onboarding
Sage People can help you attract the right talent for your business so that you can make smarter hiring decisions. You and your HR staff can make rules and regulations for employee onboarding. The app also helps you put employees in the right departments, which makes your onboarding processes easier.
Time and Payroll Management
Sage People gives you real-time visibility on your workforce. You can track your employees' time and even see who comes to work late or how many days they are absent from work. The app also helps you manage your employees' payroll to ensure that you are paying them on time and are abiding by the compliance laws. You can also use the app to calculate benefits such as allowances and health insurance. To make a comparison among products, check this list of applicant tracking software.
Performance Management
Sage People helps you realize your employees' full potential and maximize their performance through data analytics. Through performance reviews, you can see which employees need more training in a specific area or which department needs to streamline their workflow more. This data lets you see the top-performing employees and aids you in making decisions on who deserves a raise or a promotion.