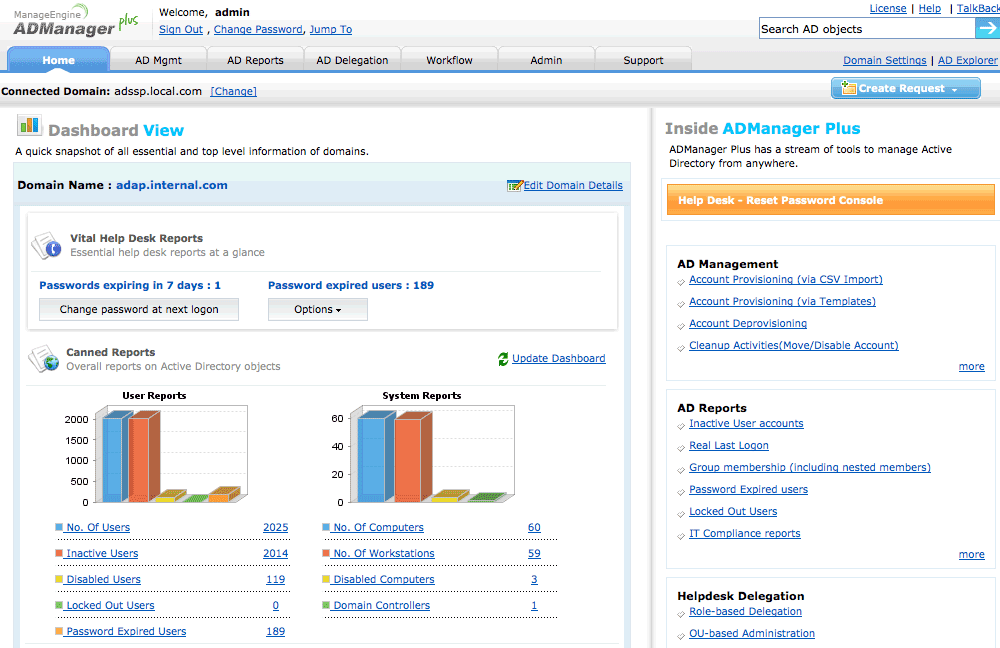 The main benefits of ADManager Plus are modifying user permissions in a variety of ways, creating distribution lists and automating report generation. Here are more details:
ADManager Plus provides its users access to Windows NTFS while giving users control over their business files. Using this app, users can also modify permissions to allow select users to view share, or edit the files. This tool is great for group project management as it reduces the risks of authorization issues.
ADManager Plus can also allow users to create distribution lists that are needed for your business. Importing distributions lists from CSV files is also possible and users can assign them directly to managers. However, manual distribution lists are abstracted from the process, as the solution's import staffing feature automates the procedure. ADManager Plus also removes the need for manual individual data input as the data can be taken from integrated third-party systems.
Moreover, ADManager Plus provides users with a way to schedule automatic report generation. Using this tool, any report can be picked at any time while the program compiles it for them. If a weekly report is needed, ADManager Plus has your back with its scheduled automated reporting that has a selection of 150 report types.  The app also enables users to create Real Last Logon reports and Active Directory reports. For these situations,  the app's premade templates are available but users can also personalize the report to be more business-specific.
Aside from being on the PC version, all these features can also be found on iOS and Android versions. As such, this app can also assist you in making reports and checking information even if you are on the go or when you need them at the last minute.