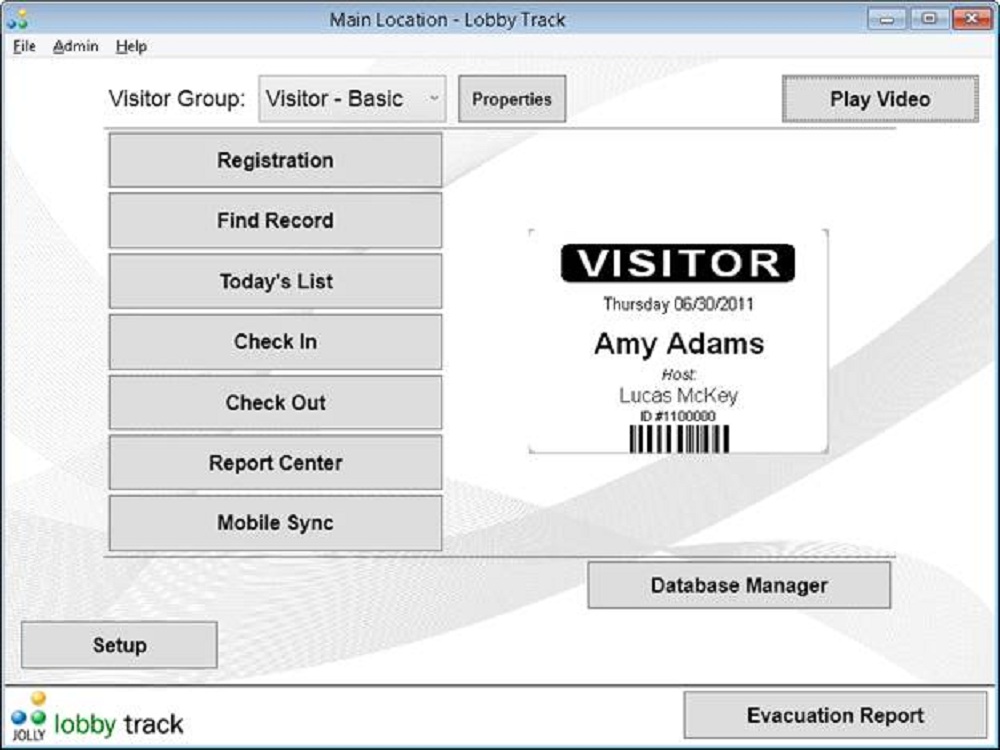 The main benefits of Lobby Track are its multitude of functionalities that allows streamlined visitor management process, pre-registration feature, quick sign-in tools, fast lookup of specific records, and data collection capabilities that utilize documents as sources. Here are more details:
Comprehensive Visitor Management System
Lobby Track is easy-to-use and versatile, allowing users to easily log, register, and produce ID badges for employees, guests, volunteers, and visitors. It's a reliable visitor management solution that enables digital check-ins and check-outs for visitors in all types of settings, be it gatherings, government, business, concert, festival, and more.
Pre-Registration Tool
One of the system's noteworthy feature is its pre-registration tool that empowers users to process their visitors even before they arrive. They only have to select a host and then schedule the visit by providing essential details such as location, date, and time. Lobby Track makes it easy for users to send an invitation with information such as barcode, check-in procedure, and directions to make the process of checking in a lot simpler when visitors actually arrive. The platform also allows users to communicate with their visitor's host and alert them of their arrival through email, phone call, or SMS.
Quick Sign-In Features
Pre-registered visitors can be signed in quickly and easily since Lobby Track allows users to track the pre-registration email code or they can also just register the visitor when they arrive. Visitors that are pre-registered can utilize the self-sign in features that are designed to accelerate the entire process of signing in. They only need to update their data and then print their badges. Another way, which might be better for some, is using the kiosk to self-register and sign in before proceeding to print their badges.
Quick Search of Records
Users can quickly find the exact entry they're looking for using the easy query function. There would be no need for them to manually hunt down specific records.
Data Collection from Various Documents
Lobby Track eliminates manual entry of data for collecting visitor information since it can use different documents, such as passport, driver's license, and business cards, as the source. Capturing and saving their signature and fingerprint are made easy as well. Signatures can be used for electronically signing terms of visit, safety regulations, or NDA.