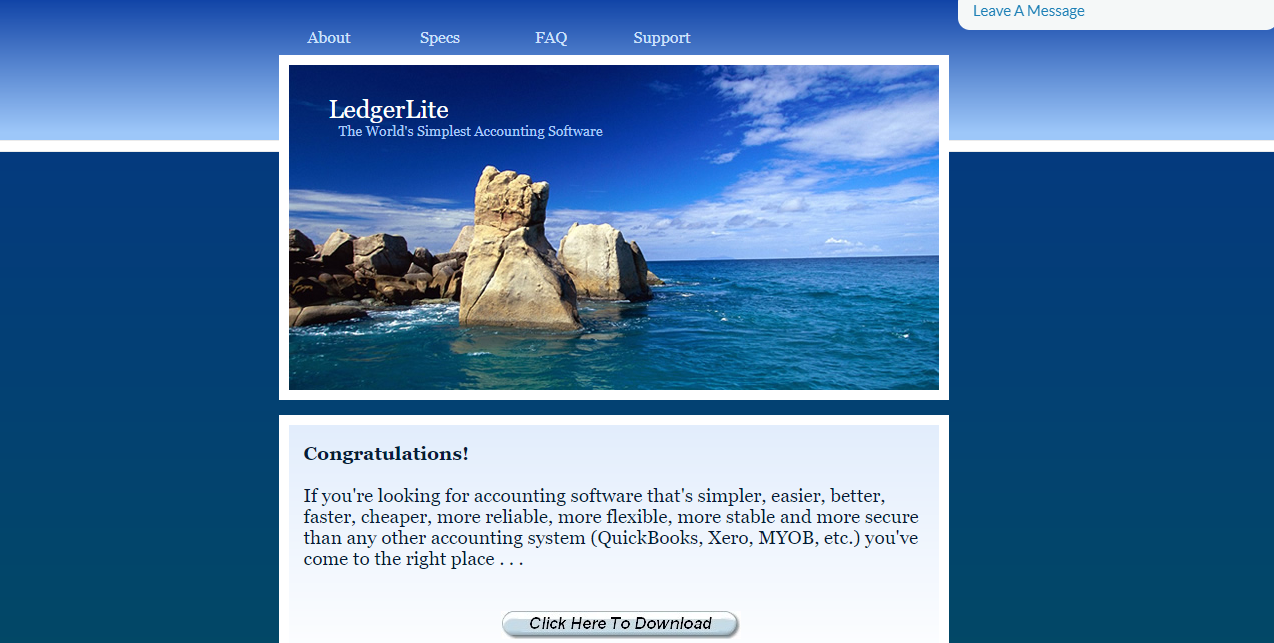 The main benefits of LedgerLite are its one-time fee, easy to use, and centralized database.
One-Time Fee
LedgerLite is an inexpensive accounting software that is ideal for businesses or people looking for an uncomplicated and affordable application to manage their books. It charges a one-time fee of $50 and users can start using the solution for as long as they want, while also maintaining access to customer support and software updates. LedgerLite claims to have no additional hidden charges upon installation.
Easy to Use
Many users lauded LedgerLite for its straightforward, functional, and uncomplicated design. All its features are easily clickable in one dashboard, so users don't have to dig through many tabs or drop-down menus upon logging in to start doing their tasks. It cuts down unnecessary features and only provides those that users will need to manage general ledger accounts. Users are allowed to edit entries in entirely the way they want it to be, making it easier for them to track and analyze data accordingly. Set up is also hassle-free since the solution simply needs to be downloaded and then it's ready to go.
Centralized Database
For such a simple software, LedgerLite offers a range of services and features. From calculating taxes, monitoring cashflows, providing account summaries, perform double-entry bookkeeping, and keep track of bank accounts, the solution can be relied on to manage users' ledgers and cashbooks. Data are within reach in a centralized platform, lessening the piles of spreadsheets and binders in the office. This makes reporting easier and faster. Likewise, one account can handle multiple cashbooks so there is no need to switch accounts to move on to the next project. It also allows multiple users and give them control over who can access which.