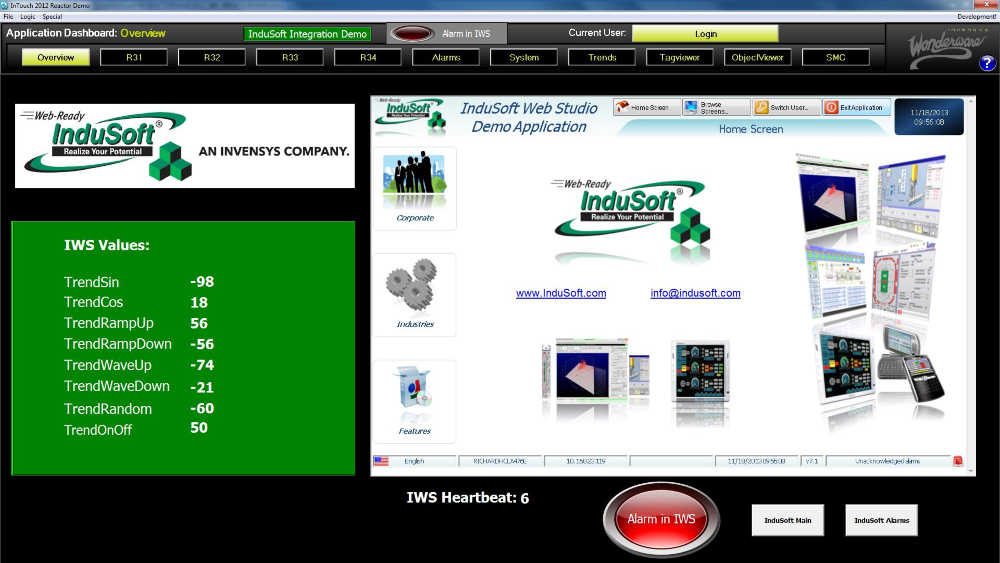 The main benefits of InduSoft Web Studio are its selection of automation tools, its device compatibility, and its support of UNICODE. Here are more details:
When users decide to utilize Indusoft Web Studio, they gain access to InduSoft's integrated Web technologies as well as their wide selection of tools for automation. Thanks to these, the development of embedded instrumentation applications, HMIs, and SCADA systems are accelerated.
Developers with even a moderate knowledge of Microsoft systems will find that InduSoft Web Studios makes building applications and systems especially easy. Microsoft .NET, Windows CE / XP / 2000 / and NY are environments InduSoft Web Studio can work easily with. ActiveX, XML, ODBC, DDE, OPC, and Microsoft .NET are some of the industry standards that InduSoft Web Studio complies with.
Whether they are on office-based devices or on their desktops, developers can easily look at their projects whenever and wherever they may be. They can still look at their projects using tablets or smartphones that have a standard browser.
Projects can be effortlessly localized and systems understood by operators, thanks to the UNICODE support that InduSoft Web Studio provides. Alarms can be understood quickly, and the troubleshooting process is smooth and quick. There is maximum flexibility when it comes to troubleshooting, as users can do it either via web browsers, mobile phones, PDA, or email.