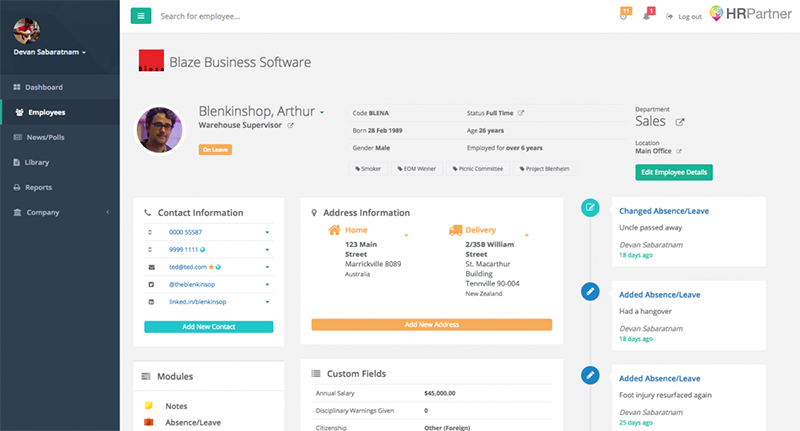 HR Partner is a simple HRIS solution that streamlines key HR processes and makes them easy and seamless for both employees and HR personnel. The main advantage is users can save a lot of time and effort in managing HR-related tasks such as employee grievances, timesheets, reports, absence and leave management, performance reviews, and employee onboarding, among others.
Where do you store your company's HR documents and files? HR Partner is the answer as you can securely store all vital documents in this single location where authorized personnel can easily access it. The benefit is you don't need to invest in another software system for document storage and you don't need to exit HR Partner for the task. Plus, you can eliminate bottlenecks and clutter as all important information is available in one place which can boost efficiency and productivity.
HR Partner is cloud-hosted which means you don't need to worry about installation, maintenance, and upgrades. Your staff members can access the platform using any internet-ready device. With this software, you and your employees can simplify tasks such as requesting time off and leaves, generating reports, and retrieving info on specific employees. The best part is you can avoid time-consuming and expensive processes that normally hamper performance and efficiency.
Our HR Partner reviews confirm that the software allows staff members to effortlessly access and change their profiles using a desktop computer or any mobile device. They also get anytime, anywhere access to crucial company manuals and handbooks. Plus, management can utilize the software to conduct surveys and polls to get employee feedback on company matters and learn what motivates the staff members.