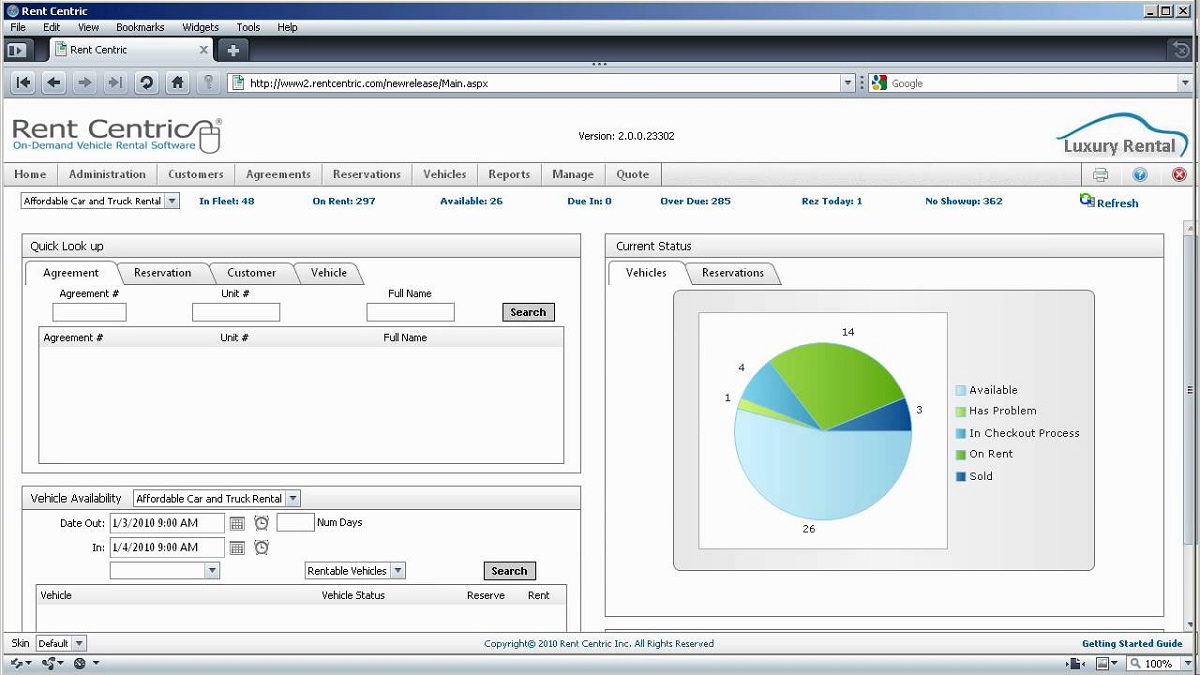 The main benefits of Rent Centric are its accessibility, wide array of features, helpful integrations, scalability and power, cost-effectiveness, custom development services, real-time verification of driver's license, agency and affiliate login, and mobile applications. Here are more details:
Ease of Access
Rent Centric is based on the cloud, giving everyone ease of access to the application. So customers are given a more convenient option when it comes to making reservations. Thus, there is no need to visit the office of the rental company.
A Wide Array of Features
Rent Centric offers you tools and capabilities to boost your car rental profitability and expand your market share. The product can also widen your customer base while delivering an easy and seamless rental experience. It offers operation management features that can help you save money, channel distribution management capability, and online sale of any other rental services or products.
Integrations
The system offers integration with partner and distributor platforms, which further its functionalities. So the software is not only capable of addressing the rental reservation needs of their customers but even the marketing and lead generation needs of the business.
Scalable and Powerful
Since Rent Centric is cloud-based, it provides businesses with the ability to multiply their number of rental service locations without having to deal with increased expenses. In addition, the platform serves as a complete back office management software. With this system, you can get comprehensive and powerful online reservation capabilities, high-traffic portal reservation, sales tracking and more.
Affordable
The system offers advanced but cost-effective management automation, allowing businesses to enjoy monetary benefits. There is a pricing calculator on the vendor's website which you can use to get a precise quote for your rental business.
Custom Development Services
The custom development service that the platform offers allows its users to incorporate additional features. For instance, they can track their progress or submit ticket requests.
Real-time Verification of Driver's License
Rent Centric help users verify the license of their drivers in real time. This protects businesses from the typical costly problems due to fraudulent and suspended driver's licenses.
Agency and Affiliate Login
With Rent Centric, even your affiliates and business partners can take advantage of the system. They can have a separate portal from where they can log in to create real-time reservations and manage their pricing. The system also allows your affiliates to track the services through them as well as the calculations of their commissions and upsell margins. With this platform, you can effectively manage the targeted incentives and track your sources.
Mobile Applications
Rent Centric has mobile applications that work in Apple, Apple Watch and Android. So your customers can access your business and make reservations easily while they are on the go.