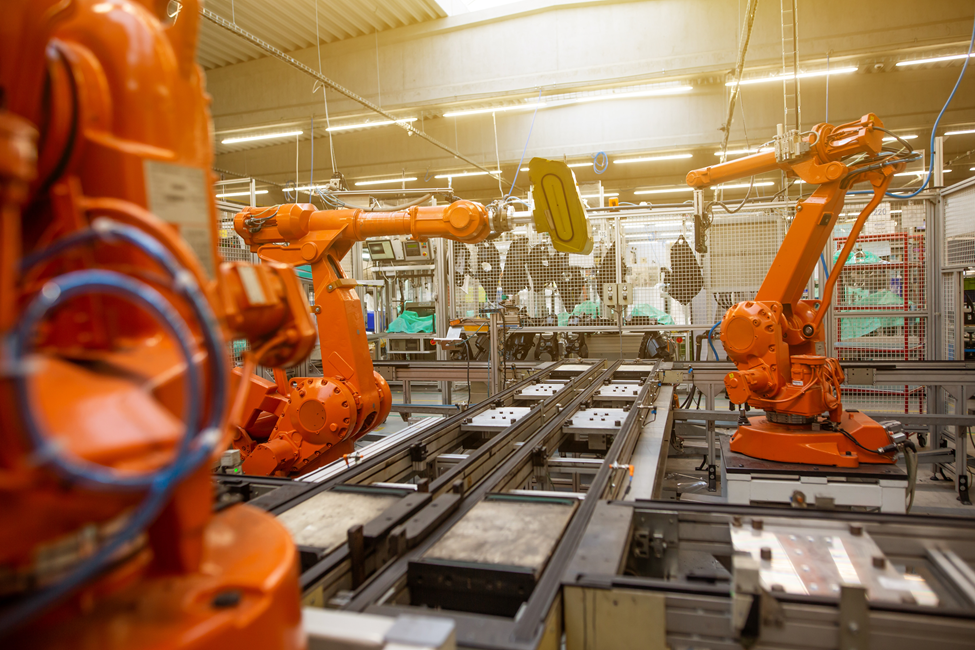 Technology adoption has drastically accelerated among all kinds of businesses since the pandemic. Most entrepreneurs are looking to harness the potential of technologies like artificial intelligence (AI) and automation to fuel their growth. In fact, these technologies have emerged as pivotal tools for businesses seeking to streamline their operations and engage with their audience in a more personalized way.
Statistics reveal that 35% of businesses are already using AI. Also, 42% of businesses are exploring the technology for its implementation in the future.
With AI and automation, small companies can level the playing field with larger counterparts. They can optimize processes, enhance customer interactions, and drive meaningful expansion.
In today's blog, we will understand how small businesses are using automation and conversational AI to navigate a dynamic market and carve out their niches in this increasingly digital world.
The Role of AI and Automation in Small Business Growth
AI and automation have transformed the way small businesses operate, offering unprecedented opportunities for growth and efficiency. Thanks to these technologies, small businesses can now accomplish tasks that were once extremely time-consuming and resource-intensive. They can allocate resources more strategically and focus their efforts on their core business operations.
Here is how AI and automation can accelerate small business growth:
ü  Streamlined operations
ü  Data-driven insights
ü  Instant customer support and engagement for a better experience
ü  Optimization of complex business processes
ü  Personalized marketing
ü  Substantial cost savings
Both AI technology and automation can empower small businesses to work smarter and not just harder. It can enable businesses to gain a unique competitive advantage and position themselves as a modern and forward-thinking player in the market.
AI and Automation Key Benefits for Small Companies
Let's look at some of the most prominent benefits of small business automation.
ü  Efficiency and time savings: AI and automation technologies allow small companies to complete their task faster and with greater accuracy. All the repetitive and labor-intensive tasks can be automated, allowing employees to divert their energies toward higher-value tasks that require creativity and critical thinking. This results in greater efficiency and shorter project timelines.
ü  Reduced human error: Human errors can cost a business profoundly. AI-driven automation can quickly and precisely perform complex tasks, reducing the need for human intervention. This not only improves the quality of work but also eradicates the need for time-consuming error rectification.
ü  Cost-efficiency: Small companies often struggle with restricted budgets. With AI tools, they can automate tasks that would otherwise require hiring additional staff. Thus, businesses can greatly save on labor costs in the long run.
ü  Informed decision-making: It is hard for humans to analyze huge volumes of data. But for AI, it is just another routine task. The advanced technology can easily identify trends and patterns, and predict future results. Companies can use these insights to decide their next move and tailor their strategies to meet market demand.
ü  Greater innovation: By automating everyday days, employees can have more time to focus on important tasks and innovate. This can result in the creation of novel and innovative products, services, or even business models that can distinguish the company from its peers and seize new market opportunities.
ü  Risk management: AI tools can help businesses better manage their risk profile. The tools can evaluate historical data and reveal important trends and patterns. This can help companies make informed decisions and mitigate risks that threaten their business model. 
Utilizing AI, Automation, and Conversations for Small Business Growth
AI for small business has the potential to revolutionize operations, providing a unique competitive edge. The technology can enable businesses to scale and grow in several new ways.
Here, we will look at the top three use cases of AI, automation, and conversations for small businesses.
A. Enhancing Customer Engagement and Support
Most small companies face challenges in managing customers – a perfect area for AI solutions.
AI-powered sophisticated chatbots are among the most valuable applications of this technology. These virtual assistants leverage natural language processing, i.e. NLP technology to engage with the customers and provide round-the-clock availability. They quickly address all customer issues and offer adequate responses.
Statistics reveal that 42% of potential customers used chatbots while purchasing products online for a seamless service and checkout experience.
By reducing wait times and abolishing the need for massive customer support teams, chatbots can improve customer experience and satisfaction.
Additionally, the emergence of conversational AI has further streamlined the process. It enables businesses to engage with their customers on a much more personalized level. These chatbots analyze customer data and behavior.
Based on that, they can identify every customer's pain points and preferences and offer personalized solutions and recommendations. This has a direct positive impact on customer satisfaction levels and fosters brand loyalty.
B. Streamlining Operations and Efficiency
This is another prominent use case of AI and automation technologies for small companies. With these technologies, businesses can leverage robotic process automation (RPA) to automate mundane tasks and streamline business processes.
For instance, businesses can automate tasks such as manual data entry, process documentation, or invoicing to save time and reduce the likelihood of human errors. Also, small companies can easily scale and handle increased workloads without increasing their manual staff. This scalability is crucial for expanding operations without incurring significant overhead.
Moving on, small businesses often struggle to extract meaningful insights from the massive amounts of data generated. AI tools help to process and analyze this data, offering valuable insights for strategic decision-making.
By analyzing historical data, AI can predict future trends. This can help companies detect potential supply chain fluctuations, adjust their inventory levels, and mitigate risk. All this can help to boost business efficiency and optimize resource allocation.
C. Marketing and Sales Optimization
Scaling sales efforts and marketing outreach programs can be difficult for small companies with restricted resources. But with AI automation, businesses can enhance their marketing strategies and automate various aspects of their sales process.
For instance, AI analytical tools can help businesses segment their audience based on factors like demographics, behaviors, purchase histories, and preferences. Thus, they can generate personalized content and create targeted marketing campaigns tailored to specific customer groups. This can accelerate business growth, thanks to higher engagement and conversion rates.
According to statistics, 71% of marketers find AI immensely useful for personalization, a quintessential element in today's marketing content.
Additionally, AI technology can optimize several sales processes such as lead qualification and nurturing, sales forecasting, and reporting. Even automation tools can streamline sales processes, from lead generation to order fulfillment. This reduces manual errors and speeds up the sales cycle, enhancing overall efficiency.
Key Takeaways
Small businesses can gain significantly from embracing AI and automation technologies. With the use of conversational chatbots, businesses can provide quicker and much more efficient customer support. With automation tools, they can streamline tedious business processes and achieve greater efficiency. Also, with AI marketing tools, businesses can optimize their marketing campaigns and build stronger and deeper connections with their audience.
Therefore, all small businesses need to stay up-to-date with the latest advancements in AI and embrace AI tools to ensure success in the digital age.