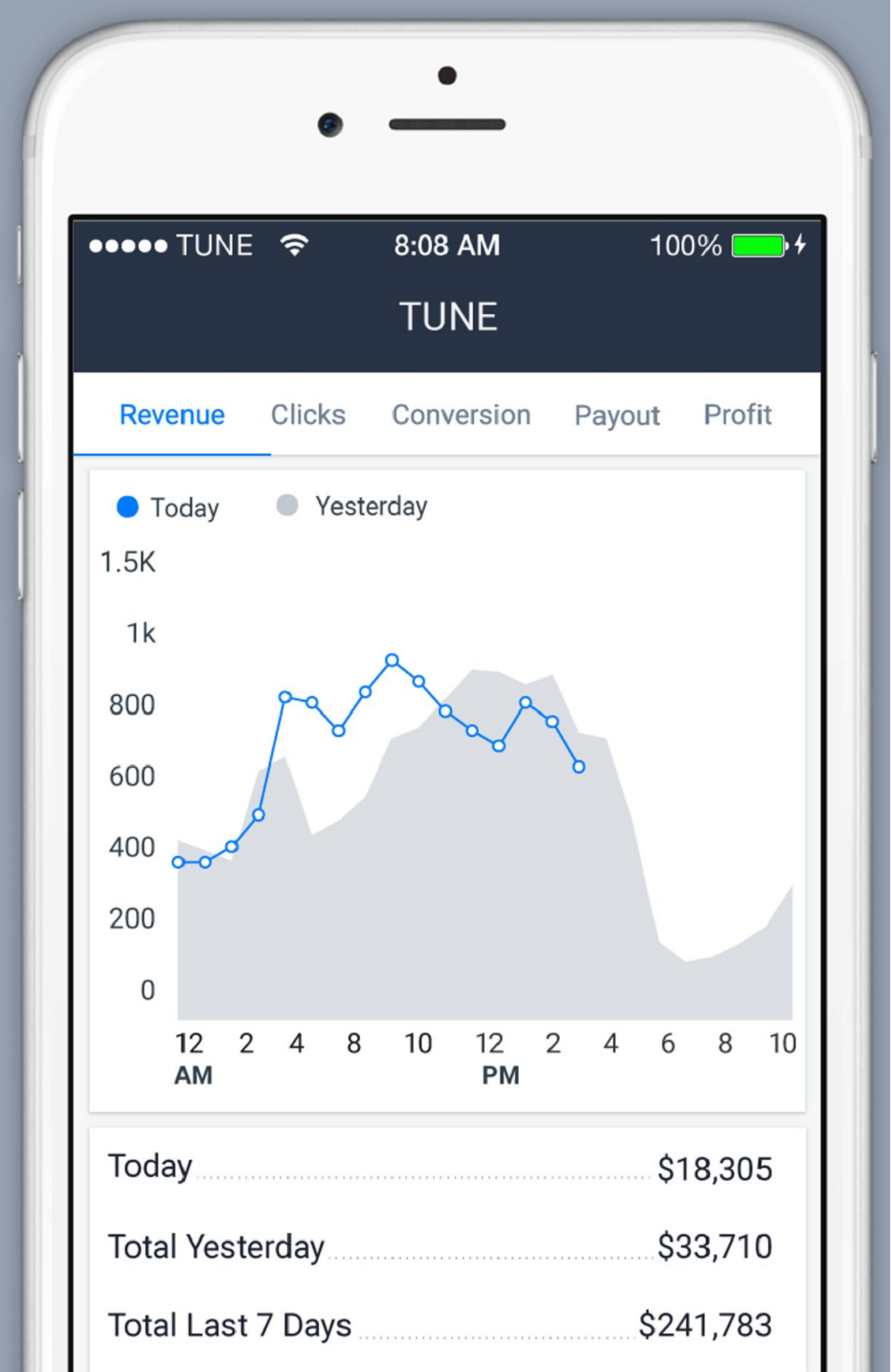 The main benefits of HasOffers are its powerful marketing tools, a large number of third-party applications it can integrate with, intuitive interface, and its reasonable pricing scheme. Here are more details:
Rich performance marketing solution
HasOffers is packed with tools useful for aiding you in building stronger relationships with publishers. It functions as a network in mobile or desktop platforms that centralizes tracking, measurement, and management of numerous publishers for you. Smarter business decisions can be made with this solution since users can derive because of its real-time feedback from customers and make them the foundation of decisions.
Online retailers enjoy HasOffers' high-grade insights derived from their purchase processes as well as a tracking uptime of about 99.9999%. They can also compare and export reliable and accurate data that can be used as a foundation for making business decisions and plans.
Extensive integration support
HasOffers is capable of tracking different devices, metrics, and platforms and it can also integrate desktop and mobile data. Both of these are done with ease due to the system's extensive integration support. This results in a seamless data flow in your software ecosystem that reduces the need to perform manual data entry by almost 100%.
Easy to use
The system is easy to set up and operate. It provides an intuitive and easy to understand interface that enables users to start working on their campaigns in no time at all. This also leads to the maximization of the potential of campaigns by customizing their advertising performance in a manner that is specific to the business.
Cost-effective
With HasOffers, users won't have to sign a contract or be obliged to pay for a sign-up fee. To avail the service, you only need to pay a monthly fee for the features you are using and scale it with the volume of traffic your network receives. There is no additional charge either to avail a complete feature development cycle and reliable customer support.