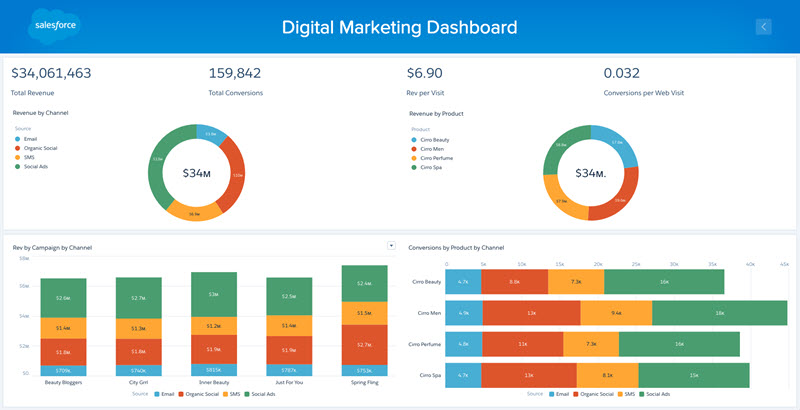 The main benefits of Salesforce Einstein are it increases your team's productivity, enables you to make informed marketing predictions, engages the community, helps you discover insights, and offers a smart app building.
Salesforce Einstein empowers sales agents to become effective. It processes information that would help in the prioritization as well as in the recognition of the most advantageous situations. The program acts as a team's own private investigator that gives assistance by naming new contacts and keeping abreast with business roundabouts while increasing effectivity by connecting contacts, emails, and calendars to the system.
Salesforce Einstein makes use of sales marketing data to make correct prognoses. Sales representatives can now offer useful suggestions to customers and engage them in the entire buying experience. As the sales representatives are given data, they comprehend client information and tailor-fit their journey. Above all, Salesforce Einstein can process data and images in social media even without identification.
Third, Salesforce Einstein enables businesses to interact with their own clientele. AI processes data to suggest expert assistance and helpful solutions to questions and even promotes important posts.
Fourth, Salesforce Einstein enables enterprises in comprehending sales operations. It has a smart tool that can process information to correctly give prognoses of future trends. As such, companies can leverage trailblazers for their consumers and competitors. With an automatic process, employees can continue with their work as the predictive analysis of data is in the process.
Fifth, Salesforce Einstein is not only capable of merely processing information—it has an app building tool for company developers.  This customizes the business to program the AI to fit the company requirements.