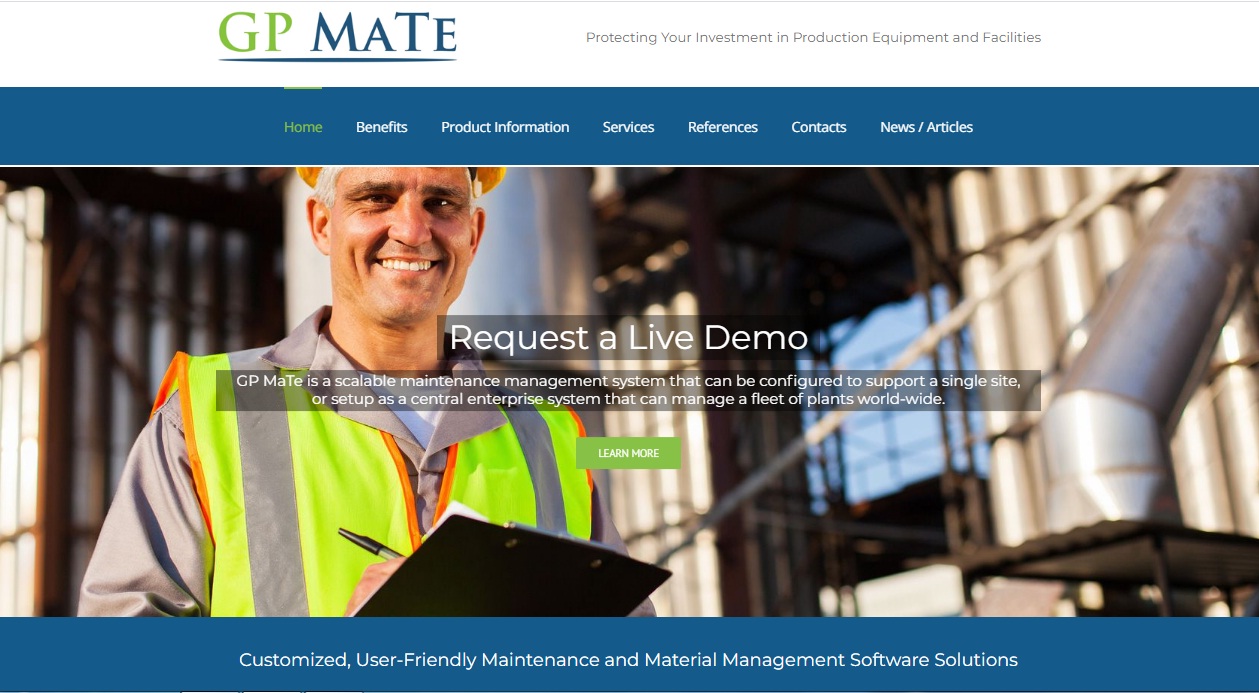 The main benefits of GP MaTe are streamlined operations, automated inventories, and more efficient business processes.
Streamlined operations
GP MaTe helps businesses in scheduling their work assignments. This CMMS software allows you to schedule maintenance at a time interval for equipment that experiences different issues in a short timeframe. Aside from this option, it also enables owners and production managers to set a fixed maintenance date. This schedule is typically for seasonal repairs of production equipment.
The platform also keeps track of your company's maintenance repair and delivery history. It collates such data from different plants. Thus, you can monitor your business' work history in one software. This feature eases the administrative duty of compiling transaction papers.
Automated inventories
This business solution schedules a weekly automated inventory of your products and services. The system's Cycle Counts ensures that your assets match with GP MaTe's database. This feature is beneficial during the company's annual audit.
GP MaTe's Master Parts List (MPL) shows your operations' work orders, such as maintenance and repairs. The system then enables you to link documents to an asset. These files include repair videos, specifications, and problem reports.
More efficient business processes
GP MaTe helps from project plans to product procurements. The software even assists you in making decisions about purchase orders. It also aids in optimizing budget reports. Through the up-to-date inventory, you can track on-demand materials. Hence, you can invest more in such equipment. You can also monitor the quality of your current supplies based on the frequency of repairs. 
For large enterprises, GP MaTe allows for multi-plant information sharing. This feature gives a detailed account of businesses' overall operations.