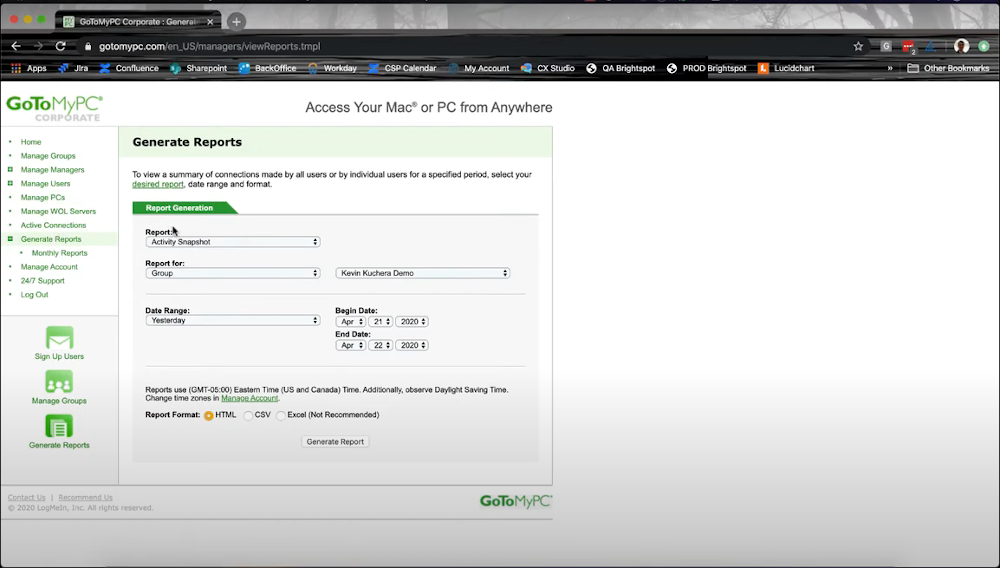 The main benefits of GoToMyPC are fast, reliable, and simple operations, reliable remote access, secure and reliable connections. To learn more about these benefits, please refer to the following below:
Fast, reliable, and simple operations
Setting up GoToMyPC is as simple as downloading the installer, installing, launching, and configuring settings without the need to restart. Once up and running, you just need to initially set up the access by being physically present at the target Mac or PC. Afterward, it's a matter of connecting and accessing.
Reliable remote access
Once connected, you now have full control of your PC and can operate it like you are actually at your work desk. Use the keyboard and mouse, access the network, download files, and even print documents remotely. In addition, GoToMyPC lets you create a desktop shortcut from your remote device, invite a guest for temporary or limited access, and generate reports based on details of every time you use the software.
Secure and reliable connections
GoToMyPC is a remote support software that ensures that all connections are made safe and secure every time. Each remote access session features 128-bit AES encryption, dual passwords, and end-to-end authentication. You also have the option to remotely lock your keyboard and dim the screen every time you take a break.