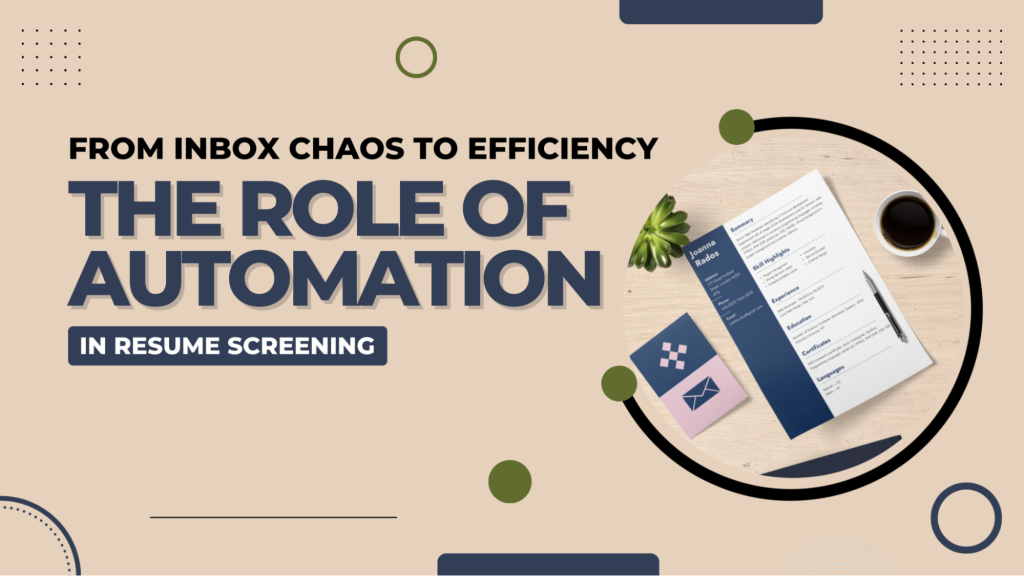 What is the best way to choose eligible and capable employees? 
Is there a simpler, more efficient way to check and filter applications and resumes? 
The good news is there are indeed better methods of screening candidates.
Gone are the days when recruiters had to sort out hundreds and thousands of applications one by one. 
The use of AI in resume screening is making work easier and simpler. Recruiting officers can now hire employees best suited for the job without losing much time.
Today, we'll examine how automated hiring solutions are helping organizations in improving candidate selection. If you're also seeking answers, hang on and continue reading.
Challenges Of Hiring Suitable Candidates For Specific Posts Via Resume Screening
Organizations and companies require new employees for new posts and posts that become vacant. But selecting the right candidates isn't an easy task. Recruiters face many challenges, such as 
Shortage of talent:

It appears there are few candidates for some particular jobs. But it may also be because a company isn't advertising the post properly.

Attracting the right candidates:

When posting ads, it's important to focus on keywords related to the job description. Keyword density is still vital for maximum optimization.

Reducing bias:

Recruiters may be biased towards a specific group of people based on race, gender, or locality.

Sorting out resumes:

Checking thousands of applications is no mean feat.

Lowering hiring time:

It takes a lot of time to examine all the resumes 

Selecting suitable applicants:

Recruiters may make blunders in choosing the right candidates due to exhaustion and loss of focus.
With the number of job seekers increasing every day, companies and organizations receive thousands of applications each time they advertise a post. Most applicants fulfill the basic norms. 
The same goes for hiring remote employees, too. It won't be too difficult if it's only basic criteria they have to check. But the concerned department also has to check other job qualifications, such as 
Skills

Work Experience 

Objectives

Professional Accomplishments

Preference for Job Location

Personality Traits

Values
Apart from scrutinizing the job criteria, the candidate selection in charge also has to look for mistakes in the applicants' resumes. They have to filter the applications and leave out those which have errors.
When there are many resumes to scrutinize, even the most efficient officer may overlook some mistakes. 
They may unknowingly pass the error-filled applications to the next stage and leave out the correct ones. The recruiters may also choose undeserving candidates unknowingly.
If that happens, recruiters must undergo the same resume screening process again. 
All these steps can be tiresome and time-consuming. Until a few years ago, every organization had this problem, and they wasted considerable time in the CV screening process.
But as mentioned earlier, there is no need to go through the same cycle repeatedly. 
Thanks to new HR technology trends, there are recruitment software solutions available. It makes the resume screening process and selecting the best employees much easier.
Why Do You Need Automated Hiring Solutions?
Earlier, you saw the challenges that an HR department has to face during the resume review process. 
Mistakes will lead them to the same task again and again, and they'll waste time unnecessarily. It also increases the workload.
But with the invention of resume parsing software, organizations can now work more efficiently. An applicant tracking system (ATS) is helpful in
Optimizing HR Workflows:

The tools enable the department to perform its tasks quickly and smoothly. It also lightens their workload to a great extent.

Streamlining Hiring Process:

The software also helps recruiters select the best resumes for the next stage to hire the best candidates.

Reducing Hiring Time:

The applicant tracking software certainly decreases the time spent in the hiring process. Recruiters will have the filtered resumes in a bit of time and can conduct the interviews.

Improving Candidate Selection Process:

Since the tool sorts out the resumes, efficient talent acquisition becomes easy. By looking at the filtered resumes, recruiters can easily discern which candidates are right for the advertised jobs. 

Removing A Bias Perception:

The tool also removes information unrelated to job qualifications, like names, hobbies, photos, and addresses from resumes. Surveys suggest that recruiters select the resumes with an open mind and impartiality when they don't see that information.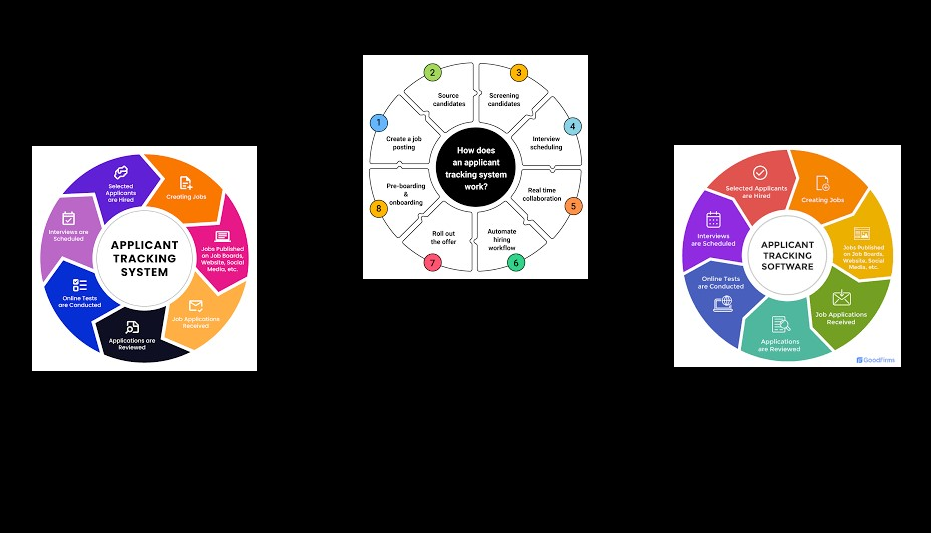 So, Should You Use Resume Screening Tools When Hiring Candidates?
It's clear from above that recruiting officers face several challenges when hiring employees and during the resume screening process. 
The application tracking software is a handy tool and can make your tasks simpler and faster.
It also enables recruiters to select the perfect person for a specific post. Many organizations and corporations use the applicant tracking system. It has significantly improved the candidate hiring process. 
Recruiting officers are able to move ahead quickly and also select the right people for any specific job description. It automatically filters resumes with an applicant ranking list. 
Since the challenging tasks get done quickly, recruiters can go through the remaining process without any issues and hire the employees.
After seeing how resume screening automation makes the hiring process more manageable, it may not be a good idea to opt out of AI resume screening utilization. 
What Next After The Resume Screening Process?
The resume screening software offers several benefits, so recruiting the right employees won't be an issue. But the HR department has other responsibilities, too. 
They must make sure that employees are comfortable working for the company. 
So, it's essential to provide the employee handbook to all potential candidates.
Going through the handbook will clear any doubt. Candidates will see that the company cares about employee well-being, too. 
That way, once employed, they'll work hard and try to fulfill the company's objectives.
What Should Candidates Do To Pass The AI Resume Screening Process?
With companies following resume screening best practices, job seekers must follow a few strategies. 
Else, you'll not have a positive job search experience. To pass through the new recruiting trends, you have to think outside the box.
Use A Resume Builder:

The candidate filtering automation has specific instructions to sift through the resumes. So, you can use a tool to make an ATS-friendly resume. There are many AI tools for this purpose, so you won't have a problem finding a resume formatting tool. 

Take The Help Of A Resume Keyword Optimization Software:

If you've already made a CV, simply use a resume keyword scanner once. It'll detect the relevant missing keywords for the job description and add them to your CV. 

Add Skill Matching Keywords:

A specific job description requires particular skills. If you fit the criteria, try to increase skill-matching keywords in your CV. That way, the resume screening tool will easily pick your CV and pass it to the next stage.

Include A TikTok Video:

Do you know? A lot of companies include TikTok resume screening process to select employees. Hence, if a company asks for a video, you can make one and include it along with your job application.
Following these few steps will optimize your CV and get through the resume screening automation.
Is It Safe to Say That Automated Hiring Solutions Are Beneficial For Recruiting Agencies?
After going through all the details, it's indeed safe to state that recruitment automation benefits are many. 
If you run a company and require capable employees, using AI in resume screening is most helpful.
The applicant tracking software not only helps in filtering resumes, pointing out errors, and reducing hiring time. But it also assists in HR productivity enhancement.
How? The tool allows recruiters to hire the most qualified and capable candidates. 
Once you have the best employees, there is no reason why your organization can't grow to its full potential in days to come.
Disadvantages Of Candidate Filtering Automation
The ATS advantages are many, but like any other object or tool, it has a few disadvantages, too. 
It may be more expensive for small businesses.

It may discriminate if any form of discrimination exists in the hiring process.
It may miss qualified candidates since there are specific keyword searches

It often cannot discern between titles and phrases akin to each other.
How To Choose The Right AI Tool For Resume Screening Process?
As of now, you'll find many tools that assist in resume analysis. However, not all are equally efficient. It's therefore necessary to research a little before you use any software.
Reviews from tech experts and users can help identify the best ATS for your company. 
Choose a program that receives a high number of positive feedback from different types of consumers.
Final Thoughts
The creation of AI CV screening tools is a blessing for any employer because it makes the hiring process more efficient. 
Though there are some cons, there are more benefits. So you can use it when necessary. In time, experts are likely to create more refined tools. 
The new programs will likely reduce the cons and make resume screening automation perfect for small and big enterprises. 
Until then the available tools can still offer plenty of service.
Share your thoughts in the comments below, let us know what you think!