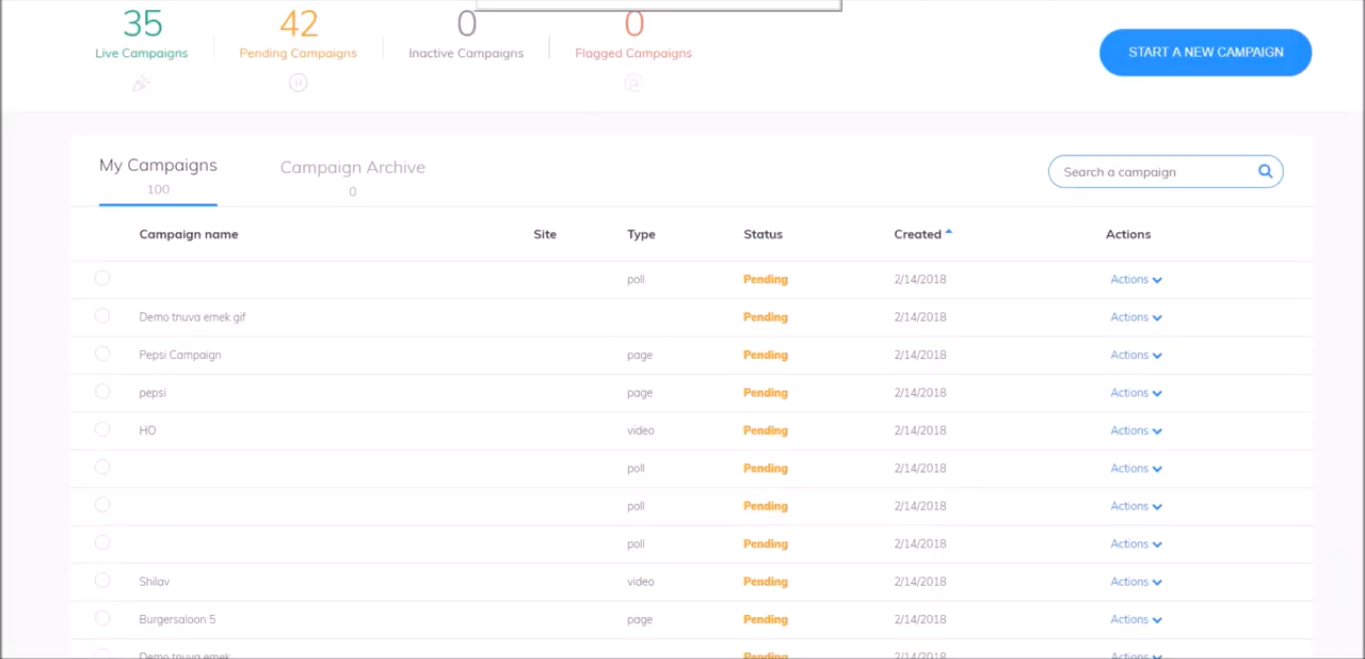 The main benefits of FORTVISION are its dynamic messaging options SEO-ready content, A/B testing capabilities, and its user-friendly interface.
Dynamic Messages
With FORTVISION, you do not have to limit your campaign to one type of media, approach, or layout. The platform offers multiple content formats such as quizzes, polls, and stories. You can also gather your visitors' contact information in a non-intrusive manner via landing pages, call-to-action boxes, and slide boxes. As such, you can offer a seamless website experience to users while generating leads and uncovering opportunities.
SEO-Ready Content
Every content you create with FORTVISION is SEO-ready. You can input meta-descriptions, alt tags, and other elements effortlessly. Thus, you can begin attracting more visitors to your website as soon as you publish your dynamic content.
A/B Testing
To help you discover what works best with your audiences, FORTVISION supports A/B testing. This lets you evaluate your campaigns and track your conversion funnels in different branches. Once you have the data you need, you can leverage your finding to gain more customers.
User-Friendly Interface
FORTVISION is an easy-to-use platform that lets you customize your messaging. Design tools are within easy reach and intuitive, thus, users can build campaign materials rapidly. This way, you can get your marketing and advertising efforts up and running in a little time.