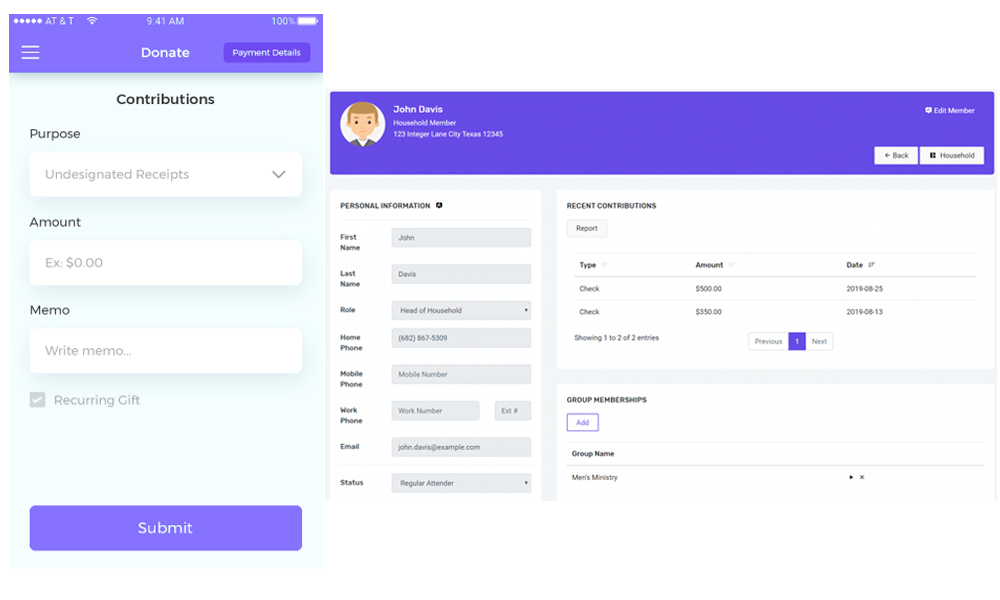 The main benefits of FlockBase are ease of use, convenience, improved workflow, advanced automation tools, and solid customer support.
Ease of Use
FlockBase is very easy to use. All commands are easily understandable and clear even to users with no IT knowledge. All tools can be accessed 24/7 via the cloud. An option for an on-premise version is also available.
Convenience
FlockBase makes it easy for churches to ask for donations and contributions from members. Members have the option of donating via SMS or the web. All donated amount is available via direct deposit.
Improved Workflow
FlockBase makes it easy for churches to focus on important tasks by providing tools for the easy handling of church administration. All files are organized and easily accessible to all authorized users. Delays are prevented as financial data and member information can be accessed in real-time.
Advanced Automation Tools
FlockBase users can utilize numerous automation tools. It even has a check-in feature that allows for the automatic checking, tracking, recording, and monitoring of members' attendance. To streamline the management of your members, you may also check out this contact management software research.
Solid Customer Support
FlockBase users have access to numerous support pathways. They can ask help via phone or submit queries through a dedicated support platform that takes on questions and concerns. Users even have the option to upload screenshots.