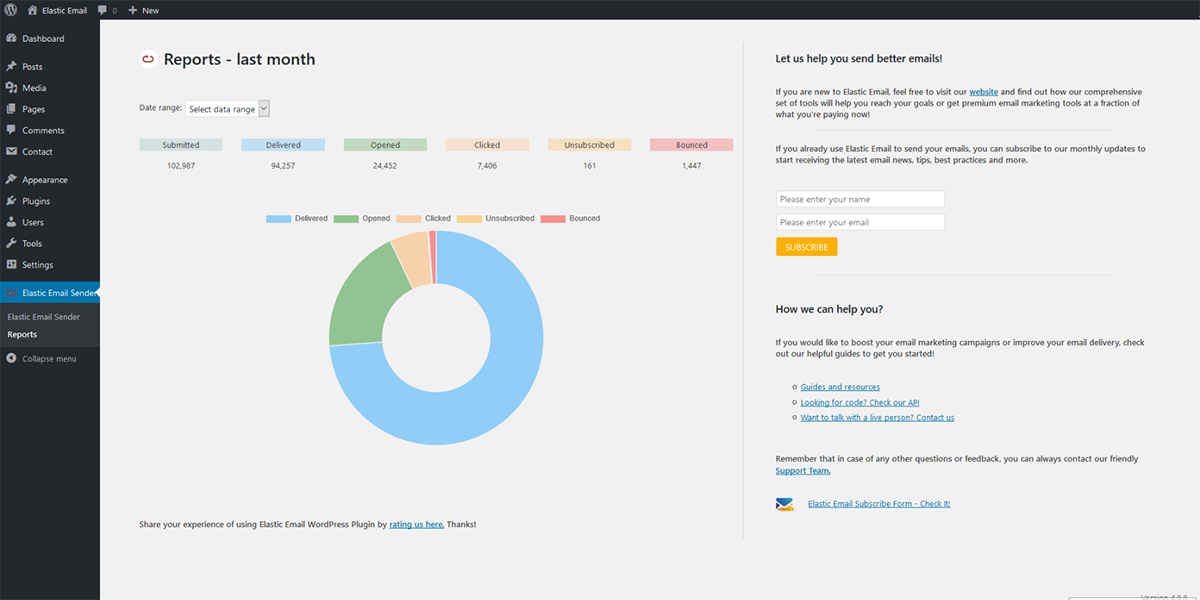 The main benefits of Elastic Email are, you get a set of tools that can handle email campaigns big or small. Direct email sending is also made possible through a simple REST API or a standard SMTP. Either Elastic Email's SMTP configuration or the code samples in their API documentation can be used to send emails with worries, and with high deliverability. This also frees up time so users can set up an SMTP email server or service of their own. Here are more benefits:
Elastic Email is user-friendly, reliable, top-notch performance, and high and quick deliverability. Newsletter campaigns can be created and edited with the platforms HTML tool and drag-and-drop editor. Free or paid templates are also available for users who want to customize their newsletters. Finding a suitable template for emails is also easy as these templates are grouped in different categories.
Private IP addresses, segmentation, contact management tools, triggered emails, detailed activity reports, A/X testing, and email client and spam testing are also features that come with Elastic Email.
With Elastic Email, businesses can easily build email marketing strategies and create emails that will engage subscribers. A pre-designed template gallery is also available to ensure company branding is highlighted and the message is communicated effectively to customers and contacts.
A simple HTML editor is available for users interested in coding their own template. Elastic Email also makes it possible for users to deploy drip campaigns and use autoresponders, so welcome emails, confirmations, and special offers can be quickly and easily sent. Merge tags also personalize user emails and ensure content is dynamic and attention-grabbing.