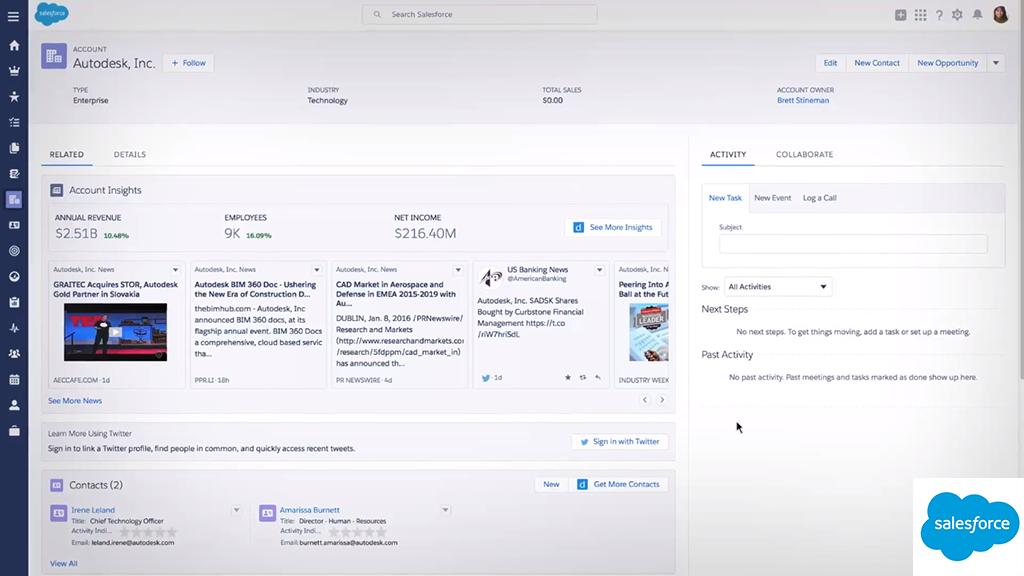 The main benefits of Salesforce Data.com are it assists business boost, its productivity tools, and it obtains fresh customer feedback with ease. Here are some of its key benefits:
Leverage Relevant Data
Salesforce Data.com explores feedback based on data, assists in making decisive business decisions through accurate data, and discover new ways to grow the business. It leverages customer profiles through smart segmentation and location of white space. Data can also be integrated without complex processes and coding. All it needs to manage data and automate some data management processes are a few clicks.
Automated Data Enriching and Updates
Data.com Clean, as seen its name suggests, cleans your contacts, accounts, and leads data. It is also equipped with dashboards and reports that show precise information about your data quality. Every user can also assure themselves that the latest data is on the app as users can easily add a Clean status to records. This tool allows you to do more with the data and to compose better customer profiles with tools like territory planning and lead management.
Drive More Sales
Since this is a built-in feature in Salesforce, users can quickly check the information that the sales representative can look into to know their customers and better their pipelines. Using the Sales Cloud, the data is included easily to obtain the needed insights and locate targets without closing the program.