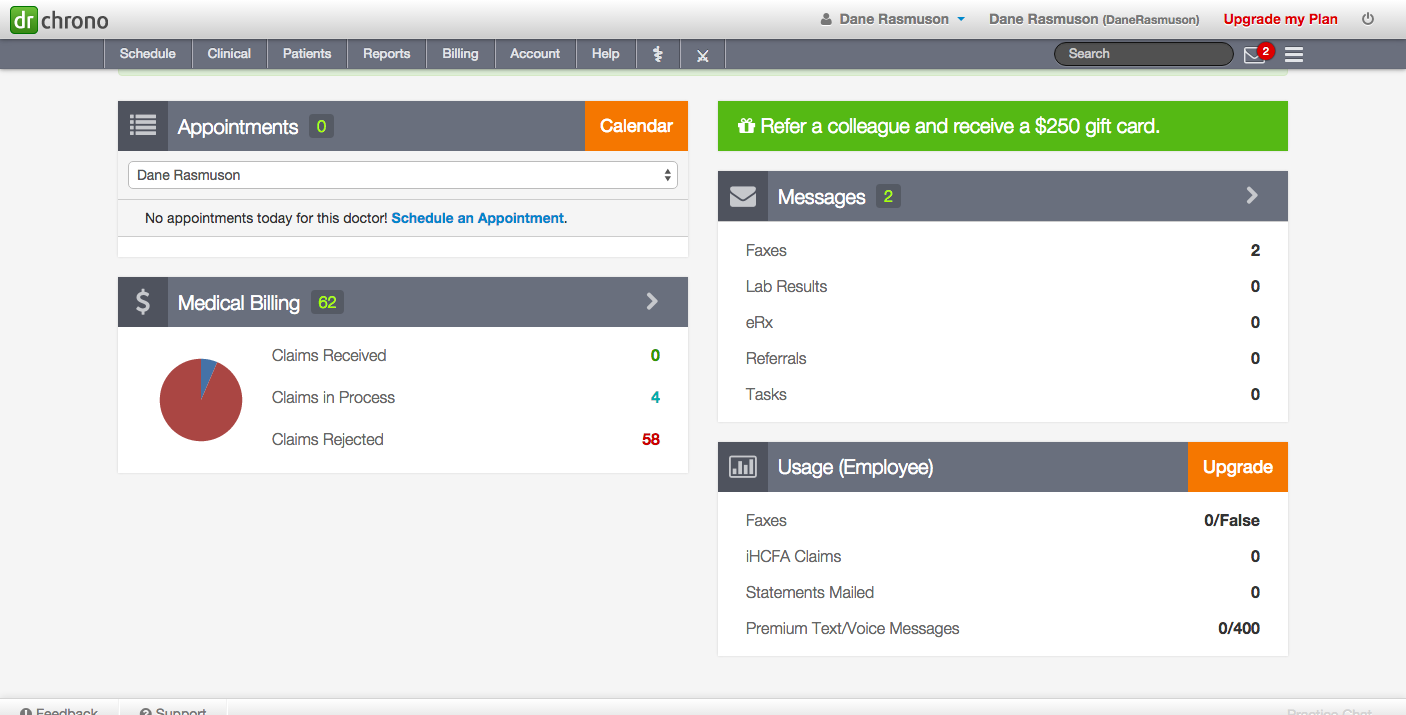 The benefits of DrChrono are, it streamlines patient management, nurtures open communication between doctor and patient and it has templates that allow you to leverage the system up fast. Here are more details:
DrChrono allows users to seamlessly manage patient engagement, scheduling for your patients, and clinic operations. The software's practice calendars can be used to send automated emails and text messages reminding patients of the checkups and appointments.
DrChrono also encourages communication between patient and physician through the patients' portal. With it, physicians can direct their patients to their own health records so they can check on their own medical history and progress.
The interface for DrChrono's electronic health record (EHR) is designed to be both efficient and engaging. Templates are available for users who want to customize the look. DrChrono also has a number of features meant to make the EHR more intuitive, such as speech to text input, baseline health data systems, and drawing tools.
DrChrono even helps out with the financial aspects. Payment processing can be made quick and easy with features like single data entry for billing, preset billing profiles, and electronic health processing to insurance companies. Users can also use auto-generated forms.