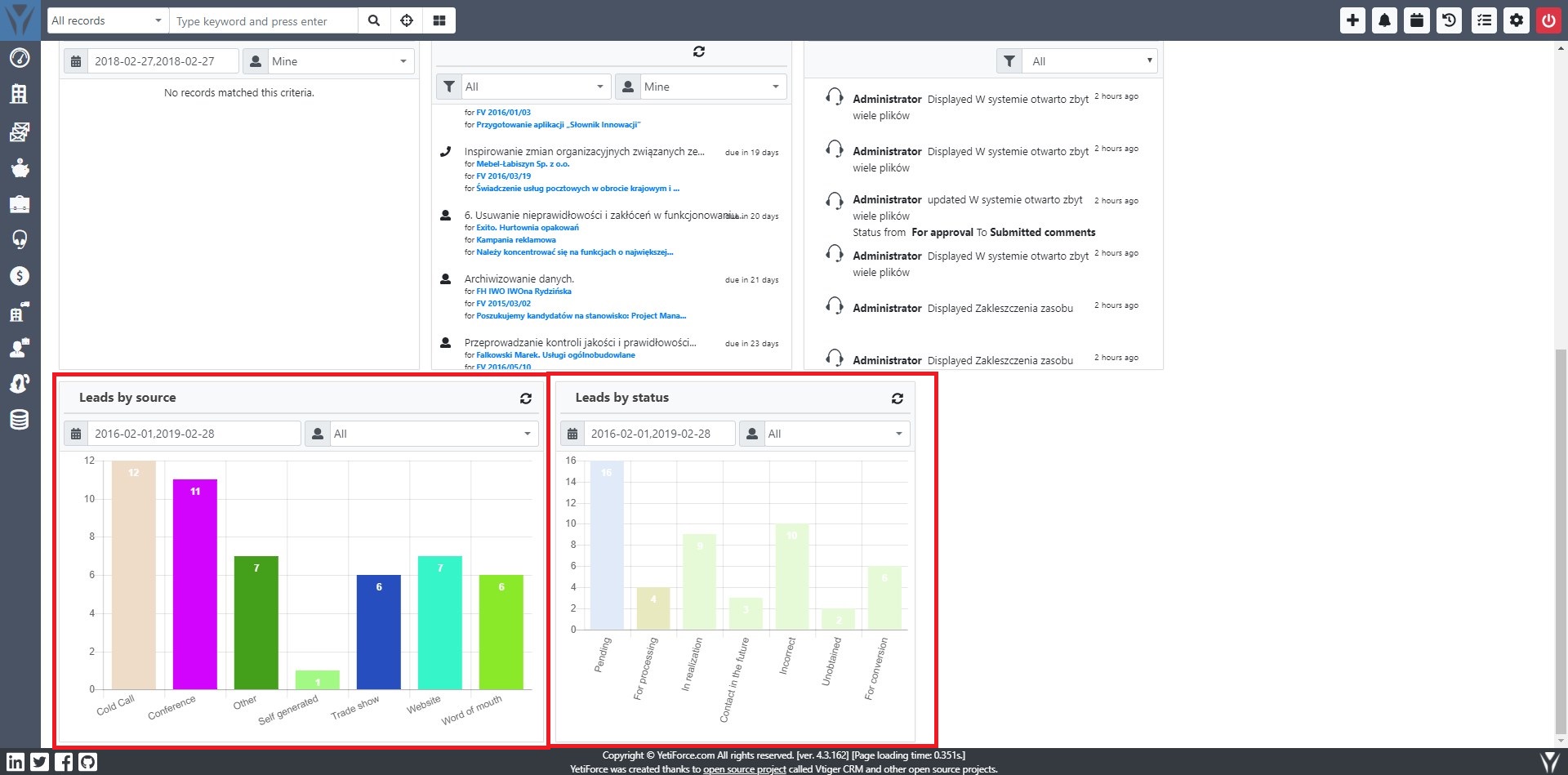 The main benefits of YetiForce are its modular approach, flexibility, and open-source architecture. YetiForce CRM has free modules that help address specific business contexts. One can pick and choose thus eventually creating your specific software for your very particular business operation. This is something that is quite different from many CRM systems.
With its open-source architecture, it is free to use. Any type of user can enjoy the features and advantages of the ever-evolving system. They can make connections with other users in a lively online community. They can feed off their strategies and the builds. Developers and testers contribute at a regular rate to the knowledge base and make the software better in the long run by adding new functionalities and features.
This also means that even though you get to upgrade your system, using more suited versions of YetiForce does not increase costs for you. You do not have to pay upgrade fees and other hidden charges. YetiForce is perfect for people who looking for more value in their investment.