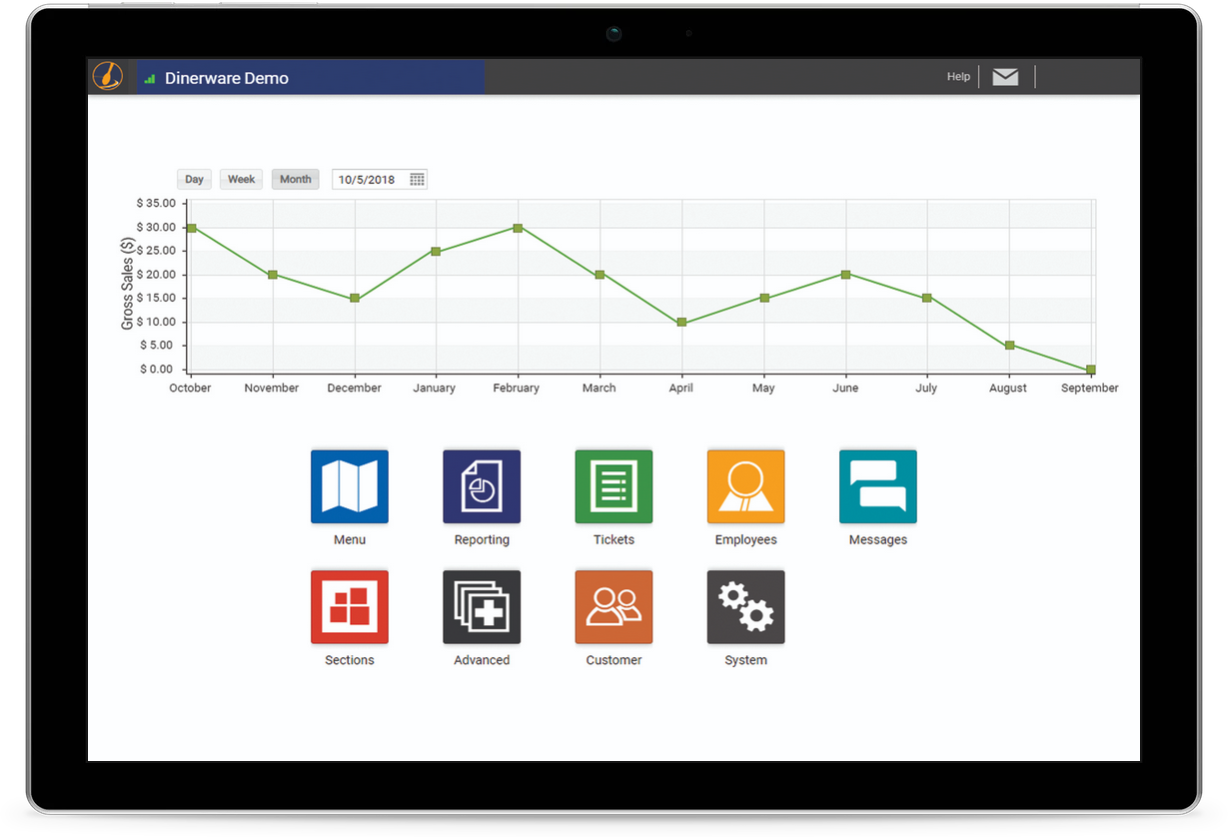 The main benefits of Dinerware POS are, it offers a point-of-sale software technology which is easy to access, operate, and maintain, enables hospitality businesses to easily modernize their existing processes, adapts to the specific needs and requirements of any restaurant, bar, food establishment, or food truck, and provides mobile-optimized features. Here are the details:
Easy to Use Point-Of-Sale Ecosystem
Dinerware POS enables users to establish a point-of-sale ecosystem that is easy to access, operate, and maintain. This way, they can focus more on serving their customers rather than managing their POS software technology.  All the tools and capabilities they need are accessible from an easy-to-use user interface, helping them save more time and accelerate business growth.
Set Up the POS Software Technology Effortlessly
The point-of-sale software solution can be set up effortlessly. Restaurants and food businesses can adopt it to automate and modernize their existing business and sales processes. They can do this without dealing with complex technical tasks.
Designed to Meet Specific Needs and Requirements of Any Hospitality Business
Dinerware POS can adjust to users' own needs and requirements, whether they are operating and managing a restaurant, bar,  food establishment or food truck. In fact, the solution permits them to configure its user interface based on how they work, allowing interface design and layout customizations.
Mobile-Optimized POS System
The software solution is compatible with all mobile devices, encompassing Android tablets and phones, and iPhones and iPads. Because of this, employees and staff of hospitality businesses can freely move from one area or location to another as they perform their jobs and tasks like taking orders from customers.