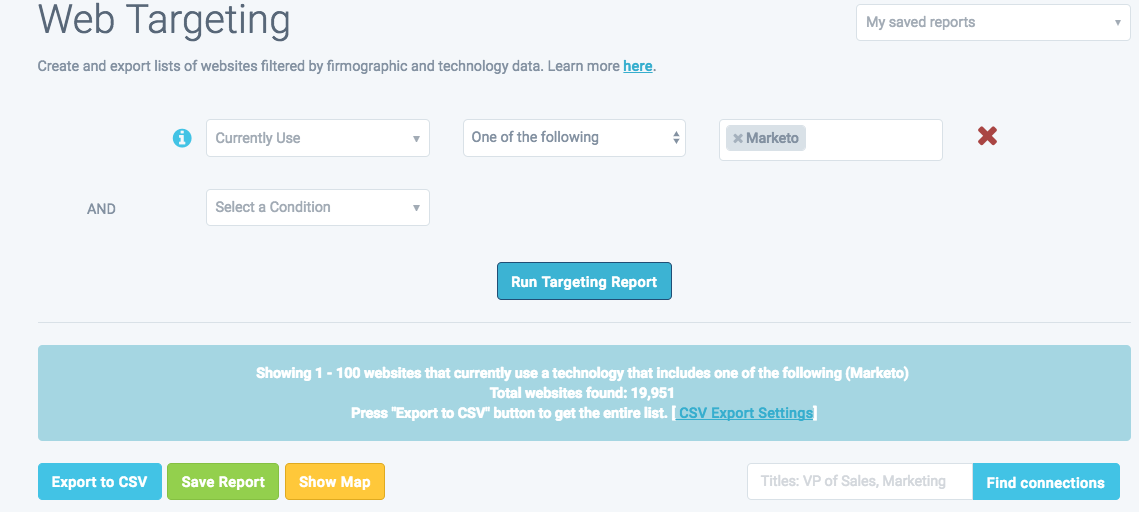 The main benefits of Datanyze are gathering up-to-date and accurate information, integrating seamlessly with Salesforce, getting unlimited lookups, reports, and queries. Learn more of Datanyze's benefits below:
Track
Datanyze shows its users the technology solutions websites have started or stopped using, and all users have to do it select the technology providers they want to track. They can do this with providers they work with, and with their competitors as well.
Research
With Datanyze Track, users can get current information on the industry, social activity, employee count, Alexa traffic rank, and company revenue of the websites they track. This information can be used to help them make data-backed decisions.
Prospect
An extension that users may find useful is the sales prospecting browser extension. This helps them to discover the right contact to approach, and add their email address to the user's outreach list.
Salesforce Integration
Datanyze's Salesforce integration makes it easy to export a contact to Salesforce, with all of it done with a single click. No manual data entry is needed as Salesforce will fill in the lead and contact information for the user.