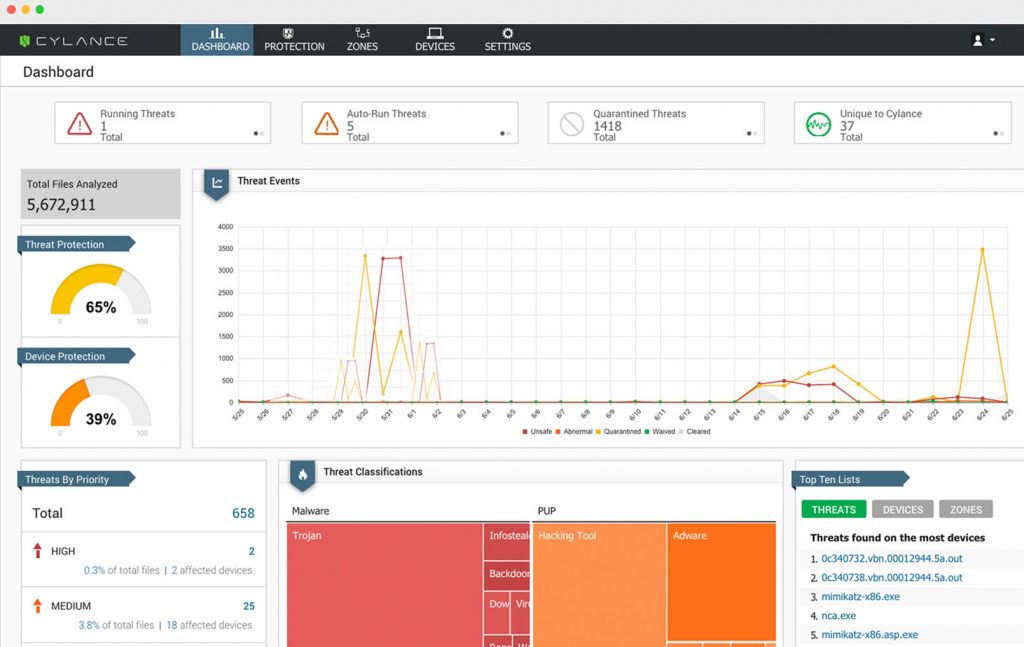 The main benefits of CylancePROTECT are its effective protection, user-friendly interface, heavyweight performance, and multi-faceted malware execution control. Here are CylancePROTECT's benefits:
Effective Protection
Using CylancePROTECT, IT infrastructures are safe against cyber threats and does its job well. The app provides almost 100% malware execution denial regardless of any approach it does to the data. With this tool, company data is secure from any attack and even unwanted programs.
User-Friendly Interface
CylancePROTECT also packs an easy-to-use interface and doesn't need expert training to use and manage. Daily endpoint management and signature updates are automated which boosts security and reduces security costs.
Heavyweight Performance
CylancePROTECT might be a small app but it does a heavyweight work when it starts working. The app only uses around 1-3% of your computer's processing power, which is lesser than most security programs. Even with its small size, it makes up for its quality protection.
Multi-Faceted Malware Execution Control
As malware often attacks in different styles, CylancePROTECT has tools to intercept these malicious programs regardless of their approach. May it be through devices, apps, memory, or scripts, endpoints are secure from these attacks.