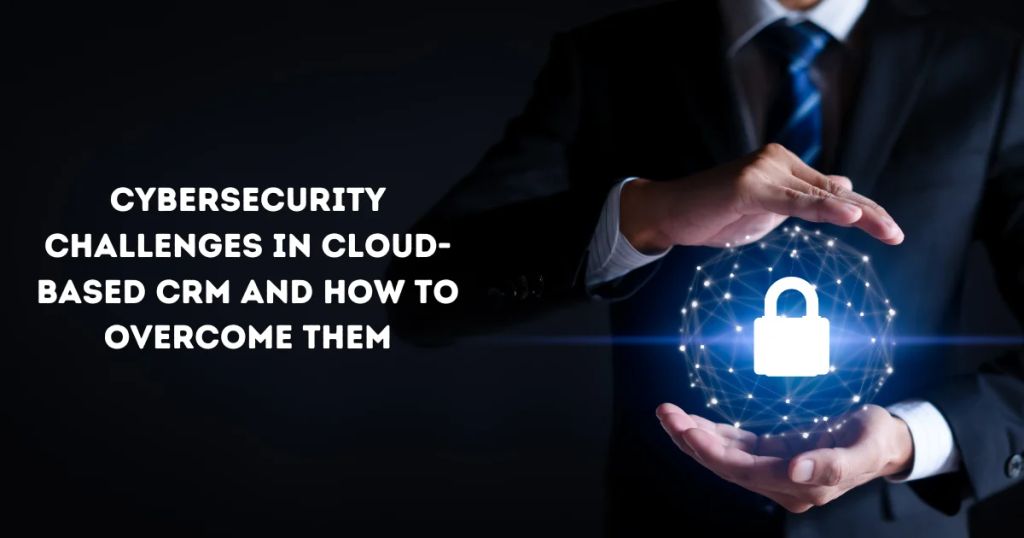 CRM solutions are expected to exceed the 80B$ benchmark by 2025. As per Gartner, worldwide expenditure by end-users on public cloud services is estimated to go up by 20.4%  percent and reach $724.56 billion in the year 2024. Such trends have revolutionized the way businesses work, improving efficiency across the board. However, the convenience and ease of doing business that way come at a price, that is, the risk of exposing sensitive customer information to malicious uses. One way to respond to these threats is to opt for Top-quality managed IT services, including the trusted cyber security Chicago services, for their data protection.
If you want to set up a website for your business without having to worry about hosting problems, we recommend checking out our article about Cyberpanel.
Cybersecurity Challenges to Face in Cloud-Based CRM
1. Multicloud Security
As per Cloud Security Alliance's yearly Top Threats to Cloud Computing: The Pandemic Eleven, 57% of entities express difficulty safeguarding data in multicloud settings while adhering to corporate and regulatory guidelines. This challenge arises from the inherent controls and security instruments in cloud environments, which can vary considerably. Moreover, cybersecurity experts proficient in multicloud operations are not only costly but also in short supply.
Harness the expertise of external cybersecurity advisors and professionals with a background in deploying security measures across multicloud environments.
2.  Insider Threats, an Enemy Within
Insider risks pertain to the unintentional or deliberate compromise of data or systems by staff or external individuals with sanctioned entry. 53 percent of companies find it either impossible or very hard to stop an insider attack, during data aggregation. An effective approach to alleviating insider risks involves enhancing your access controls: confining data and system entry solely to those who require it at the appropriate administrative level, employing robust authentication procedures, and conducting regular audits. In support of this, staff education on data security practices can significantly contribute to preventing simple errors (like forwarding spreadsheet copies) or prevalent phishing methods that pose potential risks. To reduce the threat of intentional insiders, make certain that your departure procedures swiftly limit user access.
3. Insecure APIs
It is API that defines the interoperability to make it possible for proper integration as well as the compatibility of the cloud. Nevertheless, it is important to remember that APIs can be hacked to leak important confidential information. According to Gartner, unsecured APIs will be a weapon against enterprises' data throughout the year. With the growth of the importance of APIs, expect attackers to use methods like poor authentication and integrating vulnerability into open source coding that will lead them to harmful chain supply attacks. Reduce these risks by convincing developers to create APIs with a first consideration of strong multi-factor authentication and access controls. At the same time, work on improving the transparency in the security environment aimed at quickly locating any possible API threats.
4. Password Security
The larger your enterprise, the greater susceptibility your business's cloud accounts face. This is primarily due to the increased number of individuals who will now possess access to the shared password. The more employees hold the password, the greater the chance that the password might be divulged, either intentionally or inadvertently. Regrettably, this implies that in the event of a password leak, your business's confidential information may potentially become public.
To address password security challenges, a straightforward solution is to implement two-factor authentication. Additionally, it's advisable to cultivate a routine of changing passwords as frequently as possible and providing updates only to those employees who absolutely require access to password security.
5. Identity and Access Management
Despite making hybrid and remote work feasible, the cloud has introduced challenges in managing access. Enterprises are tasked with authenticating the identities of employees who access resources beyond the enterprise confines, utilizing a variety of devices, many of which are personal and lack protection. Each cloud application may impose distinct access credentials and requirements, and improper provisioning or deprovisioning of services and users can expose critical data and resources to unauthorized access.
Implementing Zero Trust and least-privilege access models, along with the adoption of Single Sign-On (SSO) solutions like Azure Active Directory, Okta, and Onelogin, can assist teams in effectively handling access and ensuring the security of cloud data and resources.
6. DDoS and Denial of Service (DoS) Attacks
Both DoS and DDoS can deny user's access to cloud based data and application, and render the service inoperable. Such attacks are usually done by causing saturation of bandwidth or blocking resources. One can adopt various measures including blackhole routing, rate limiting, IP blocking, firewalls, using protection services etcetera in order to minimise the DDoS and DoS vulnerability. Moreover, redundancy should be included as defensive measure for such kind of attack and also a backup and load balancing will boost defense against malicious application.
7. Third-Party Risks
Products and services procured from vendors, irrespective of being open source, SaaS, managed services, or other integrations, might harbor vulnerabilities. While prevention might be challenging, vigilant tracking and thorough evaluation of solutions and vendors before integration into your environment are essential.
Prioritize vendors possessing compliance certifications and a robust cybersecurity strategy. It's crucial that they regularly release updates and patches while maintaining a reputation for transparency regarding security issues.
How to Overcome These Challenges?
Strong Encryption and Access Controls
As such, data breaches are capable of causing serious financial and reputational harm. Businesses should employ strong encryption techniques to prevent unauthorized access to customer's data stored in the cloud and mitigate these risks. Change passwords regularly, utilize multi-factor authentication, and watch out for any weird network traffic.
Also read, how CloudEagle can protect or safeguard your sensitive information.
Employee training and Role-Based Access Controls
Role-based access controls should be deployed in order to mitigate insider risks. That is why employees can only get the data they need for their tasks. Keep tabs on the users' activities and ensure that all the employees go through cybersecurity training which enlightens them.
Strong Passwords and Multi-Factor Authentication
Businesses should employ strong, distinct passwords and multi-factor authentication for better authentication and authorisation. Enforce tight password standards, and regularly remove unnecessarily excessive user permissions and privileges. Thus, only recognized employees will be allowed to use the CRM system.
Software Updates and Patch Management
Ensure you frequently update the CRM software and immediately apply security patches. A number of automated patch management tools can make this happen, minimizing the window of vulnerability.
Data Encryption and Regulatory Adherence
Businesses must ensure their cloud-based CRM systems comply with applicable rules. Such things include the implementation of data encryption, consent management of users and routine audit compliance.
Conclusion
Although cloud-based CRM systems are beneficial to businesses, they have security concerns that need to be addressed. To mitigate cloud-based CRM security risks, organizations should develop strong security, stay ahead of cyber threats and train employees. The exercise of security in cyberspace remains an everyday affair to be wary of in the current unsafe technological epoch.
If you have a small business based in Chicago, seek a benefit from Managed IT Services in Chicago to help you navigate through this maze and keep your data secure.
Explore more about CRM and discover the best CRM software solutions for your business needs.