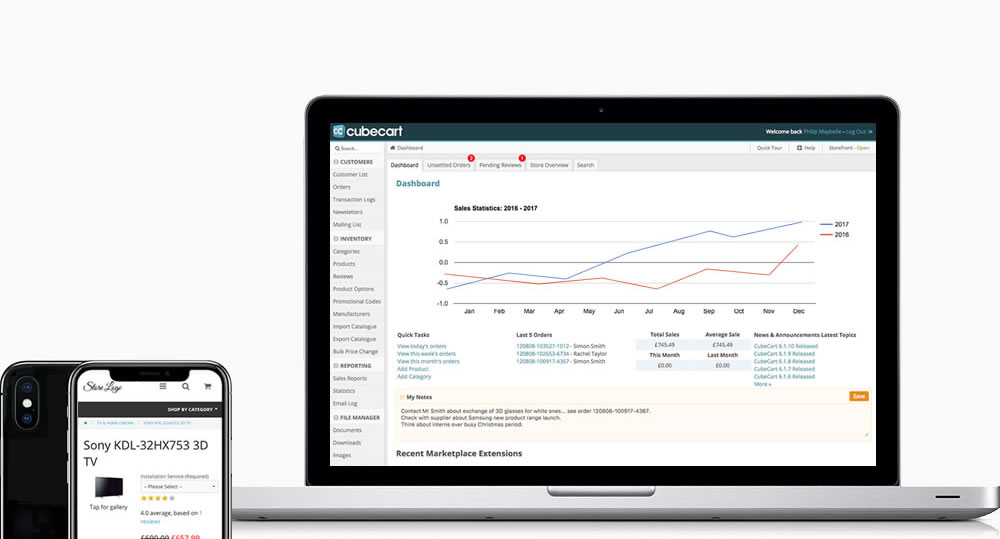 The main benefits of CubeCart are its zero-cost pricing scheme, extensive features essential for online selling, user-friendly interface and operation, and customizable themes and extensions. Here are more details:
Free
One of the highlights of CubeCart is its price. It's completely free and there are no initial or monthly payments nor any other kind of fee. This makes it a perfect shopping cart solution for startup businesses and freelancers as well as SMBs.
Feature-rich
While the system is free, it is not developed sloppily because CubeCart is filled to the brim with all the essential features necessary for their online selling needs.
User-friendly
The system has an intuitive interface that can easily be understood and used. Users won't have to fiddle with unfamiliar options to operate the system.
Customizable
CubeCart has themes and extensions that can be customized to cope with users' business needs and preferences. Through this, users can give their customers a more personalized and branded experience.