CorelCAD Review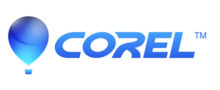 OUR SCORE

96%
What is CorelCAD
Product Quality Score
Main Features
List of Benefits
Technical Specifications
Available Integrations
Customer Support
Pricing Plans
Other Popular Software Reviews
What is CorelCAD?
Businesses that deal with technical design work requiring a detailed element have a powerful tool in CorelCAD. This design software is ideal for design, 3D drawing, 2D drafting, and printing. Businesses are ensured precision with CorelCAD's 2D drafting and its 3D design tools. With CorelCAD, visual ideas are communicated effectively, productivity is increased, and collaboration is efficient. 3D design precision is a breeze when creating with CorelCAD, as it can turn 2D sketches to advanced 3D models. Users can utilize object grips, snaps, and polar guides to reassemble a project. They can also utilize 3D solid editing and modeling tools. CorelCAD users also have at their fingertips an extensive editing tools. One such tool is the set of helix tools primarily used for 2D spirals creations. Another is the host of dimension tools used to get accurate measurements. Users who want 2D designs to meet exact proportions and angles can also make use of drawing constraints. Not only is CorelCAD compatible with all major CAD programs, but it also supports the .DWG file format. This allows users to collaborate smoothly with experts and business partners. CorelCAD users can also sketch anywhere, add annotations on-site, and share drawings, thanks to its mobile app.
CorelCAD features
Main features of CorelCAD are:
Helix Tool

Object Snaps and EntityGrips

Mobile Drawings

Efficient Meetings

On-Site Annotation

Table Support

MultiLeader and Smart Dimesion Tools

Move Entities Incrementally

Pattern Along Paths

Auto-Completion for Commands

Drawing Tabs

3D Solid Editing and Modeling Tools

Transition from 2D to 3D

Print 3D Designs

Dynamic Blocks

Industry-Standard CAD Features

Quick Input

Design Resources

In-Place Text Editing

Exchange 3D Files with Colleagues and Suppliers

Automation Support

Drawing Constraints

Layer Tools

Trimming Options

Work with GIS Files

Easy File Sharing

Print 3D Designs

CoreCAD Mobile

Instant Modifications

Sketch Ideas
CorelCAD Benefits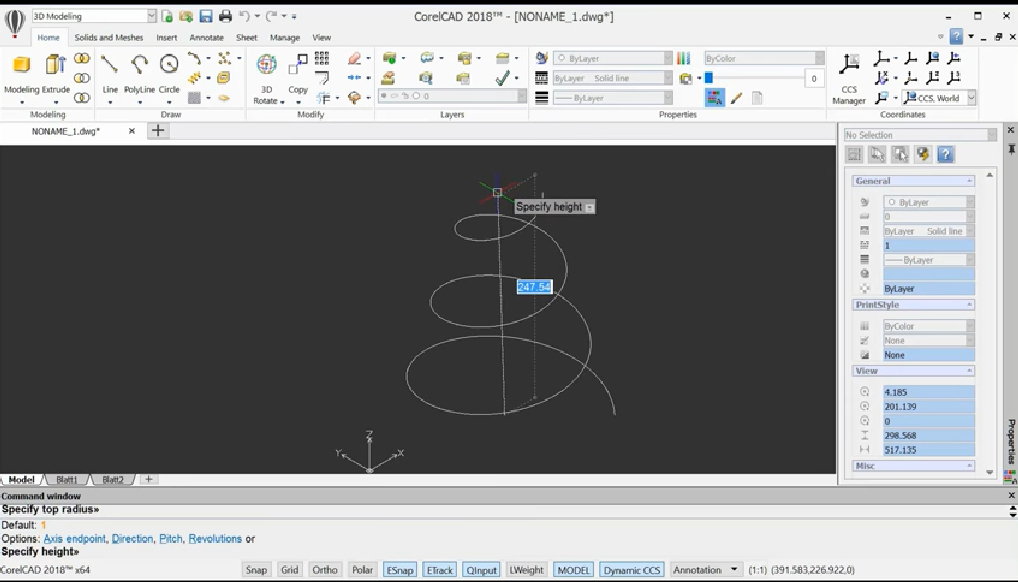 The main benefits of CorelCAD are its 3D solid editing and modeling capabilities, EntityGrips, 2D sketch transformation, and mobile support. Read more of its benefits below:
3D Solid Editing And Modeling
Impressive and exact 3D designs and projects are a breeze with CorelCAD's 3D capabilities. CorelCAD has fast on-screen tools for 3D solid editing and modeling. With these tools, users can rotate, move, color, and offset the faces of 3D solids. Uniting, intersecting, and subtracting bodies can be easily done by utilizing Boolean operations.
EntityGrips
CorelCAD users can instantly edit the geometry of an object instantly with the programs enhanced EntityGrips. These are handles located at the geometric points of objects or entities, which can be used to manipulate and edit objects.
Transform 2D Sketches To Advanced 3D Designs
CorelCAD makes it easy to convert 2D sketches and designs into 3D designs. Once users import their 2D sketches, they can extrude, revolve, and sweep these 2D entities along paths, which are then transformed into 3D models.
Helix Tool
Users can utilize CorelCAD's helix tool to create 2D spirals. The helix tool is one of the professional drafting tools available to users. These drafting tools help them achieve accuracy needed for various objects and makes powerful 2D drafting one of CorelCAD's standout features.
Multiple Leader Lines And Dimension Tools
CorelCAD has multiple leader lines that make it easy to draw, edit, and configure callouts. Callouts are strings of text that are connected by leader lines to features within a drawing. Dimension tools are also available in CorelCAD to achieve that desired dimensions.
Copy Objects With Pattern Commands
CorelCAD users can also utilize pattern commands, making it easy to duplicate specific objects along paths. With patter commands, they can align copied objects to create various forms. These shapes include arcs, lines, ellipses, polylines,  or spines.
Table Support
Tables can be easily exported using the CorelCAD software, whether it's database applications or Microsoft Excel such as CSV files. Even better, formulas can also be added into the cells. They can also delete, insert, merge, or resize cells, columns, or rows.
Print 3D Designs
CorelCAD makes printing 3D designs easy. CorelCAD supports the .STL file format, which is commonly used in 3D prints. Because of this, 3D solid objects can be exported and printed directly using 3D printers.
Accelerate Workflow And Improve Productivity
Multiple features are available in CorelCAD that accelerate workflows and improve productivity. Copy and paste commands allow users to move entities to active layers incrementally. Users can also simultaneously switch between open and active documents using drawing tabs.
CorelCAD also has Design Resources, which organizes all design components in one place. This makes it easy for users to find the design components they need. These components include blocks, styles, drawings, and images.
Easy Annotation and Collaboration
Annotation and collaboration are also enhanced with CorelCAD. Its in-place text editing feature allows users to quickly stack texts, as well as letting formatted texts from Microsoft Word be pasted on projects. Users can also record messages, reminders, and instructions using CorelCAD's VoiceNotes tool. They can add these directly in the drawings.
Collaboration is easy with CorelCAD, as the program supports multiple file formats. For instance, CorelCAD can read and save files in .DWG format, enabling them to easily collaborate with colleagues, suppliers, or clients that are using AutoCAD R2018 .DWG file format.
CorelCAD also supports .SAT format. Maps and geographic models created by GIS (geographic information systems) applications are also supported by CorelCAD.
Go Mobile
CorelCAD users can also work on their projects wherever they are, thanks to its mobile app. It can be accessed in Android, iPhones, and iPads. Even if the drawings and files are made on desktops or laptops, the app makes it possible to access or store them on mobile devices, so long as they are made using CorelCAD. The app also makes it easy to update clients of any changes in the drawings.
The mobile app also allows for on-site annotation and lets users make changes and confirm measurements. Inspiration doesn't go to waste either, as the app can be used to sketch ideas as soon as they strike, wherever the location may be.
Technical Specifications
Devices Supported
Web-based
iOS
Android
Desktop
Customer types
Small business
Medium business
Enterprise
CorelCAD Integrations
The following CorelCAD integrations are currently offered by the vendor:
AutoCAD, Microsoft Visual Studio, Microsoft Word, Box, Dropbox, and GoogleDrive all integrate with CorelCAD.
Pricing Plans
CorelCAD pricing is available in the following plans:
Other popular software reviews