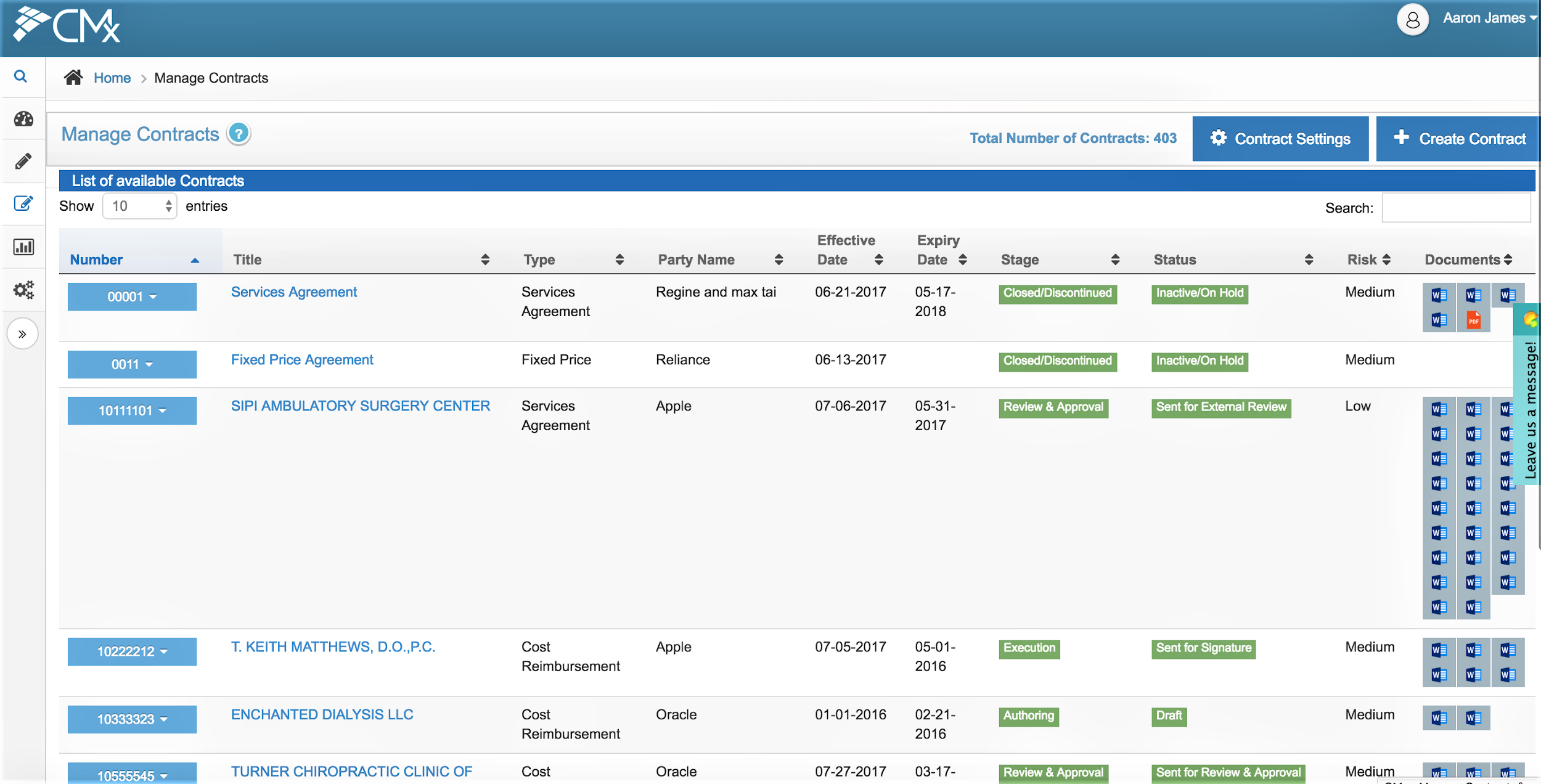 The main benefits of CMx ContractExperience are having a secured central contract repository, the ability to monitor and track contracts, and fast and easy contract authoring system.
The benefits are discussed in detail here:
Secure central contract repository
CMx ContractExperience is a contract management software that employs security mechanisms to ensure that your data is secured and protected. For one, you have the option to enable its multi-factor/two-step authentication (MFA) feature to grant access to authorized users.
CMx ContractExperience also has a secured multi-tenancy in the cloud which means that customer-related data reside in a separate and exclusive data storage space.
It also has a highly-customizable role and permission scheme so you can configure the level of access to be granted according to specific users within your organization.
Monitor and track contracts
CMx Contract Experience provides you with an analytics and reporting tool. The tool features dashboard widgets for contract analytics, audit trail, and expiring contracts tracking.
All these capabilities allow you to track every aspect of your contracts and their compliance cycle.
Easy contract creation 
CMx ContractExperience makes it easy to draft, author, and redline a contract. You can author and retrieve contracts utilizing Microsoft Word. Your contract authoring team can keep track of all contract versions ensuring better monitoring and compliance.
CMx ContractExperience also provides you with the ability to import contracts and agreements allowing you to collaborate with external and third-party entities. Your contract authoring team will also benefit from improved efficiency, thanks to CMx ContractExperience's automated emails and My Tasks alert features.