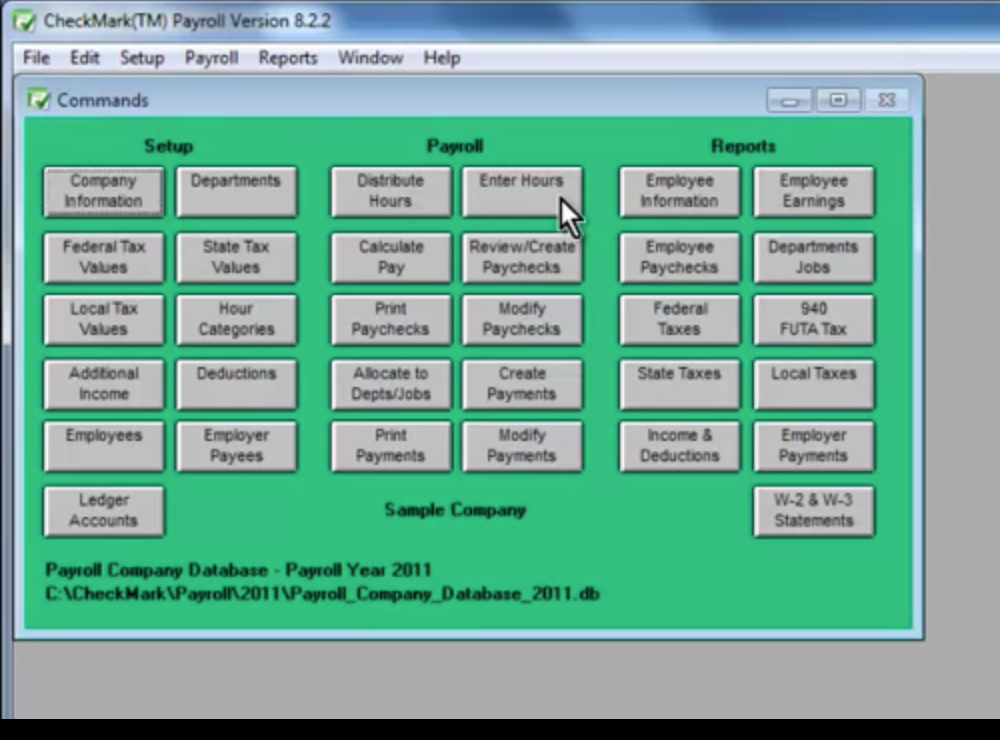 The main benefits of CheckMark Payroll are hassle-free payroll operations, unlimited payroll and employee processing, updated IRS and tax tables and forms, payment and deposit convenience, and secure cloud backup system. Refer to below for more details about the benefits.
Hassle-free payroll operations
Payroll processing becomes much easier with automation, and CheckMark payroll software has a number of features that do so. You can enter employee hours in a spreadsheet-style window, import from a spreadsheet or time clock, manage vacation and sick leaves including accruals, and export and email PDF pay stubs as paper-free payslips. In addition, you can export reports as a spreadsheet or plain text files.
Unlimited payroll and employee processing
With CheckMark, you don't need to count your number of users. The one-time payment covers unlimited payroll with an unlimited number of employees. No more need to calculate based on headcount or choose a tiered plan.
Tax compliant software
CheckMark Payroll receives regular updates to ensure compliance with the latest state and federal requirements. Within the software, you can access the latest versions of IRS and tax tables and forms, electronically file W2s & W3s to the SSA and most states (without added cost), and print completed Forms 941, 940, 944, 943, W-2, and W-3 forms.
Payment and deposit convenience
CheckMark Payroll lets you create ACH-formatted files that you can use for direct deposits for all employer and employee payments. Using blank check stock, you can also print MICR checks for payment to suppliers and creditors.
Secure cloud backup system 
For greater peace of mind, you can choose to back up your payroll data to CheckMark's cloud servers. This ensures that no matter what happens at work, you can access your latest saved data and avoid the costly and time-consuming rebuilding of data from scratch.