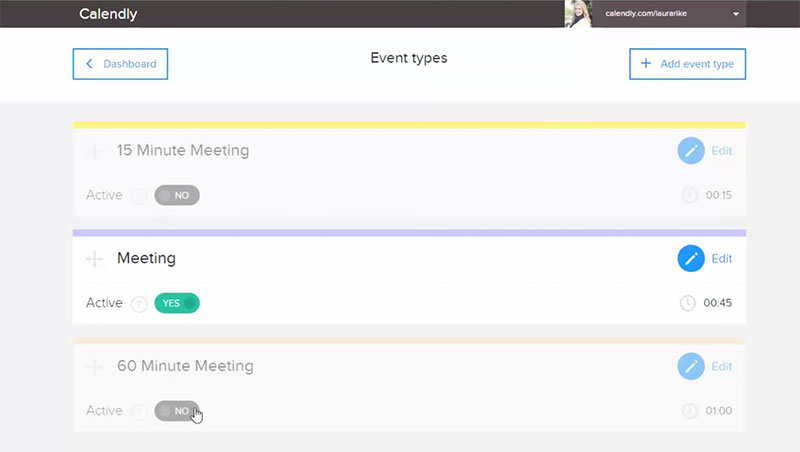 The main benefits of Calendly are its great integration, mobile support and usability. These are what to expect when you implement Calendly:
Calendly readily integrates with Office 365, Google, and Outlook, and it checks all calendars to avoid schedule conflicts or double-booking. Also, it automatically adds new events to the calendars for seamless scheduling. The software offers a lot of advantages to its users, as it is easy to use, simple, and has a modern interface that ensures smooth user experience. Its confirmations and custom reminders allow users to send automated invites to relevant parties.
Also, Calendly is fully optimized for phones, tablets, and desktops. This ensurea that you and your invitees don't need to face compatibility problems while using the software.
At the same time, Calendly allows you to handle last-minute meetings better and buffer time between every event so you can improve control over them. For added convenience, the software even allows you to see if your team is already available; this is shown on one page.
If you are setting up a webinar, class, workshop or tour with a large audience, the software might be useful for you. It allows multiple invitees to schedule similar slots and they are even allowed to add a schedule to their selected calendars without needing to sign up or register. Subscribers using premium plan can get fast email support if they encounter issues using the software.
Calendly has an elegant and simple user interface and it can directly be embedded into your website so customers don't need to go somewhere else to schedule events. Also, the software's integration with Zapier means you can expand the app's functionality further.