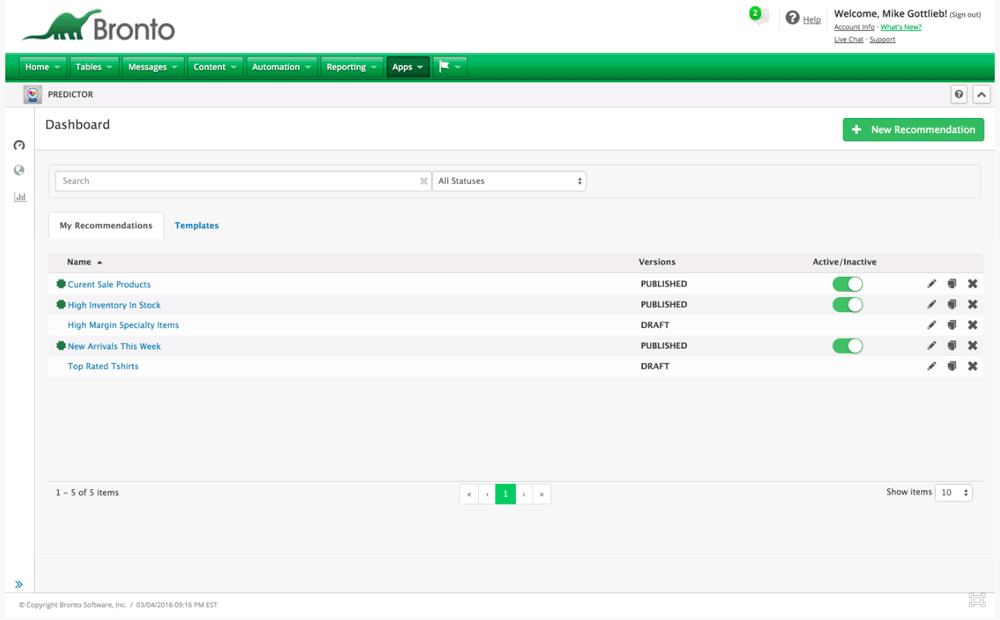 The main benefits of Bronto are its drag-and-drop automation, powerful marketing features and tools, and data-driven campaign database creation. Read here for more details:
Bronto merges the most powerful solutions in a single platform. It includes mobile, email, and social messaging using drag-and-drop automation. It also made the creation and execution of personalized campaigns fast and simple. Some of its features like social and mobile features, advanced segmentation, and A/B testing help ensure that users create and implement effective campaigns.
Moreover, you can stay informed with all your cross-channel and email marketing programs with Bronto. Its lifecycle marketing functionality grants you total control of the lifecycle of your clients. A broad selection of marketing database features allows you to create a highly scalable data-driven campaign database. Also, you can reach more prospects and customers and engage them with mobile responsive campaigns and emails.