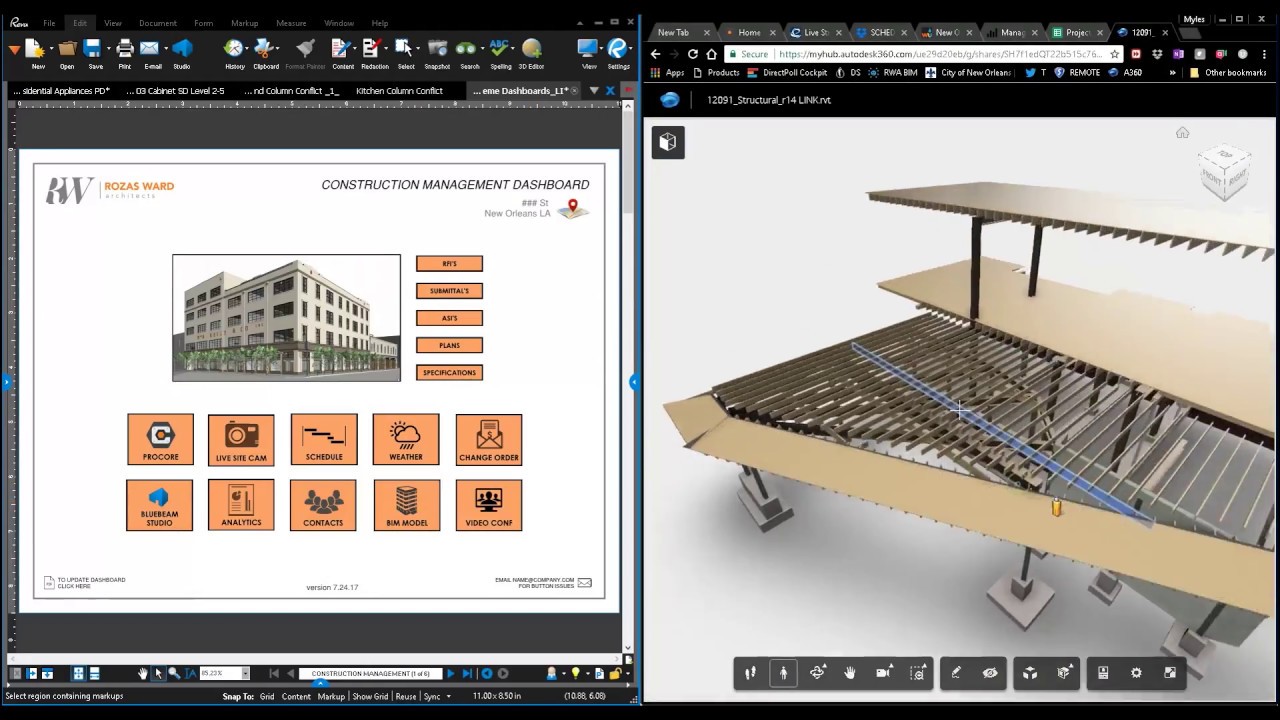 The main benefits of Bluebeam PDF Revu are the collaborative feature of the application, shareable nature of each file created by the application, users access to project files as needed, document creation from a variety of sources, and information centralized into a single file.
Real-time Collaboration
This makes it easier for members of your team to coordinate with each other on individual projects. That's because this tool lets you put together all important information pertaining to a project into one digital file. This means that you won't have a hard time finding which document your team member is working on and your teammates can easily find which document you're referring to.
Shareability
Bluebeam has made the shareability of the items you create easier. You can share key files with select individuals in your team and your key personnel can share reports with you, as can your rank-and-file employees. And since you can converse with them instantly via the documents themselves, this feature makes it easier to discuss key items with your team.
PDF Creation at Will

Bluebeam PDF Revu lets you convert a variety of files into a fully markable PDF. This includes CAD files, MS Office files, and images that have been digitized. So you can put together all of the files of one project into one central file, which makes collaboration easier.
Conversational Markup Mode
All of the documents created via Bluebeam PDF features a neat way of communicating with your team within the document through annotations and markups. This results in threaded views of chats, making it easier for team members new to the project to follow the history of the current task they are dealing with. This feature also allows team leaders and managers to pull reports based on these conversations, which is great for creating historical information about a specific project, task, or issue.