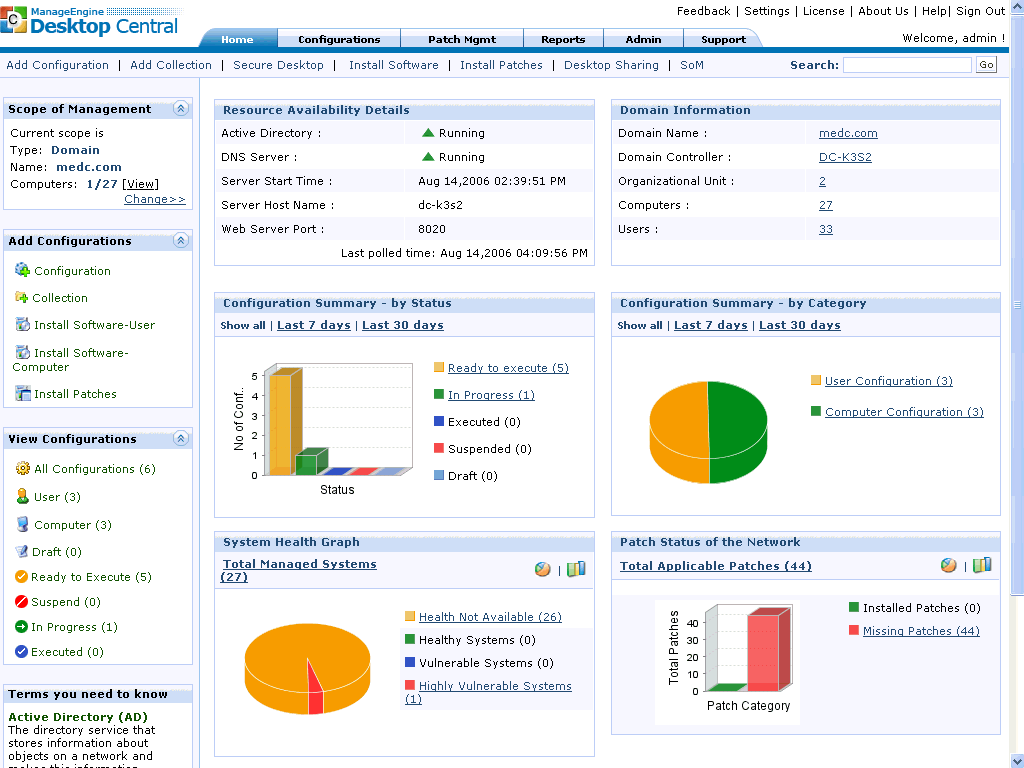 The main benefits of ManageEngine Desktop Central are its effective management of smart devices, desktop PCs, and servers from one convenient location.  Specifically, here are the advantages users can expect from the system:
Automated Workflow Management
With the platform, users can easily have their desktop management workflow automated. This includes monitoring usage stats, handling software licenses and IT assets, allocating software, and making patch installments.
Wide Usage
ManageEngine Desktop Central Review: Pricing, Pros, Cons & Features has catered to more than 50,000 customers with desktop and smart device needs. The platform is widely chosen as a preferred solution in its category.
Complete User Control
The software helps users gain full control over their current IT systems.  ManageEngine Desktop Central works extremely well in sniffing potential system flaws, structure vulnerabilities, and conducting comprehensive scans.
Streamlined Processes
ManageEngine Desktop Central is capable of streamlining processes that includes patching updates for OSX and Windows operating systems and other third-party apps (ex. Java, Flash, and Adobe), installing Microsoft apps and other third-party apps), following through with licenses, generating reports, and managing mobile devices.
Multi-Device Modification
The platform can cater to companies that supply their staff with mobile devices. It can effectively push policies and profiles, make modifications of devices for VPN, Wi-Fi, and email account usage, and setting up browser and camera restrictions for mobile devices.
Mobile Support
ManageEngine Desktop Central is compatible for devices running the iOS, Windows, and Android operating system.