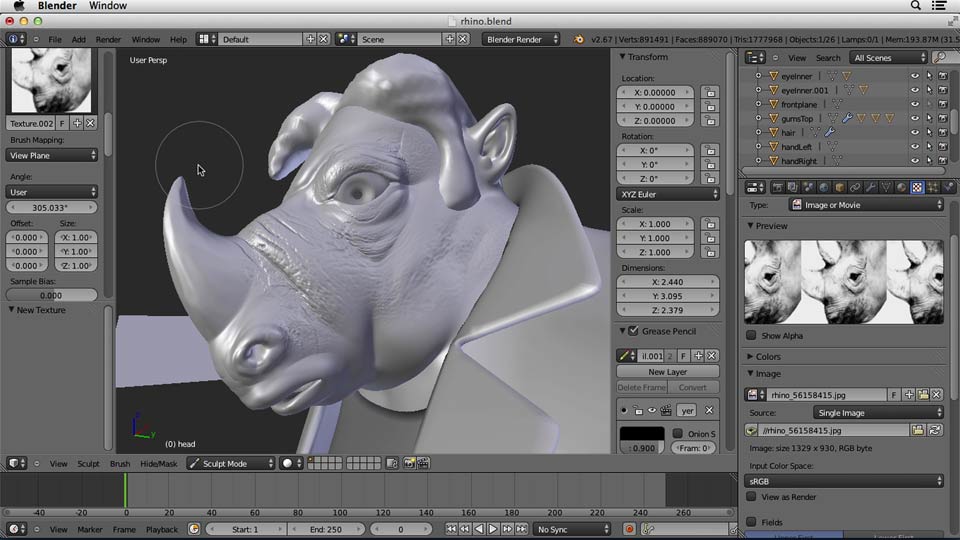 The main benefits of Blender are its path-tracer engine, its rendering process, and its scripting.
One of Blender's strengths is Cycles, it's production render engine that is ray-trace based. Scenes can have more realistic lighting thanks to Cycles, which accomplishes this by having pixels trace the path of light. How it affects objects when it interacts with them is then simulated.
Blender users enjoy a sped-up rendering process since rather than using the CPU, Cycles users a graphics card to perform rendering. Because this lets modern GPUs to do a lot of crunching instead, the rendering process is considerably quicker. For the uninitiated, number crunching refers to the 3D calculations required for developing 3D-heavy applications and video games.
Looking to create 3D games? Blender has the game engine for that. Not only can models be ported to third-party game engines, but Blender also allows for game logic to be coded by its users. Game prototypes, as well as visualizations that are interactive, can also be created on Blender.
Multiple animation features and tools are available to users looking to use Blender for films that are either feature-length or short. There is also an editor for a character pose animator, which can be used for inverse kinematics and independent movements. Fast rigging tools allow users to work on bone layers and colored groups. While creating posable characters, users can also do automatic skinning.
Visual Effects Features
A library of nodes is made available to Blender users through its built-in compositor. Users can access this library while creating color grading, vignettes, and camera effects. Rendering to multilayer OpenEXR files is also possible with Blender. Some of the movies that have used this high dynamic-range (HDR) image file format include Men In Black II and Harry Potter and the Sorcerer's Stone.
More functionalities can be obtained for Blender, thanks to its scripting capabilities that allow users to activate extensions. By using Python scripts, the can include functionalities like object creation, animation, import and export, and rendering.