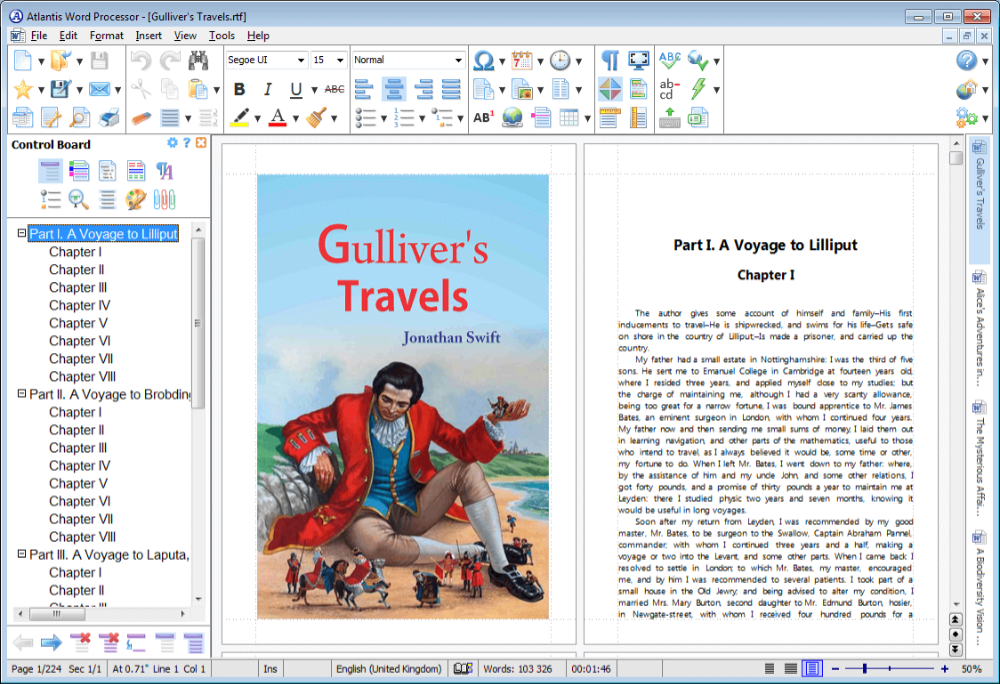 The main benefits of Atlantis Word Processor are formatting, portability, customizable formal palette, backing up files, and a clip library. Here are more details on the Atlantis Word Processor's benefits:
Edit Formatting
Atlantis Word Processor has a robust formatting tool with tons of options. You have a diverse choice of font color, size, and style formats. You can even highlight chosen texts. You can change the paragraph styles to improve readability or suit what you are working on. Additionally, you can create newspaper-style columns. When you divide a document into sections, each section has its own page settings. You can also add a table of contents which is good for creating e-magazines or e-books.
Fully Portable
Since Atlantis Word Processor is fully portable, you can use it on any device as long as it supports Atlantis' system requirements. This is good for writers or business owners who travel a lot. The operating systems that can run Atlantis Word Processor are Windows 2000, Windows XP, Windows Vista, Windows 7, Windows 8, and Windows 10. You can also run it on Linux via Wine. The vendor recommends a screen resolution of 1024 x 768 or higher to get the most out of this word processor.
Customizable Format Palette
Atlantis Word Processor has a formatting palette that is useful not only for choosing color; but also for choosing formatting templates that complement your title, heading style, and paragraph style. You can either use the software's default palette or customize your own.
Backup Files
Atlantis Word Processor has a Backup Files tool. The software can create automatic backups of all your open documents. The Atlantis Backup Folder has subfolders inside it to organize your different documents. Previous versions of your documents are also saved in a special folder so that you will be able to access them when you need to. This is a good-to-have feature because it removes the anxiety of losing files that you spent a lot of time creating. Here is an article for document management software tools as well to further streamline your processes.