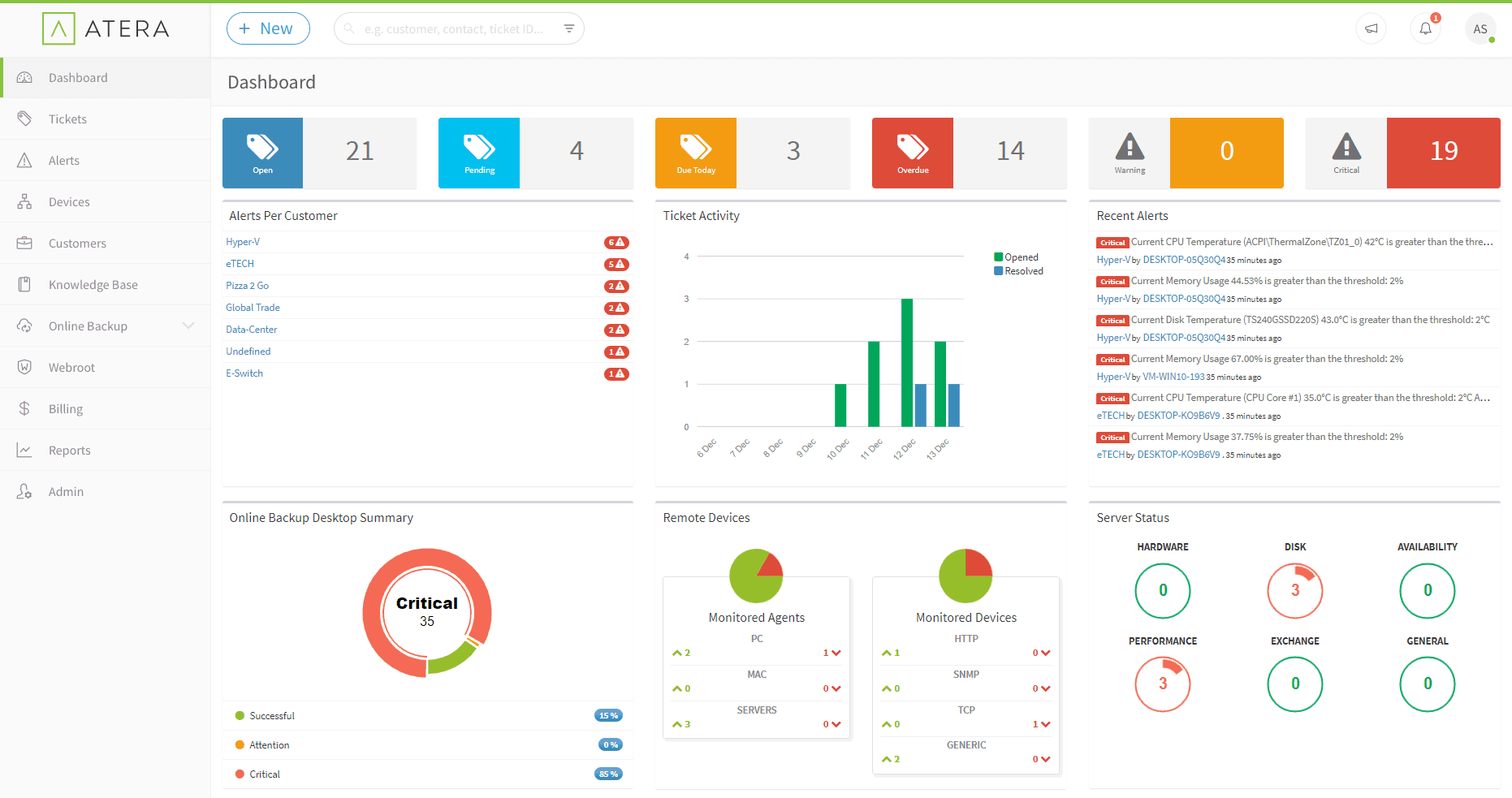 The main benefits of Atera are its real-time alerts, customer management through PSA, and custom scripting. Learn more of the benefits of this remote support software:
Real-Time Alerts
The main objective of Atera is to monitor and ensure IT networks are up and running. With real-time monitoring and alerts, IT technicians are able to actively manage the system and stay on top of all issues that may arise at your client's endpoints at the earliest time. With the instant alert, you will receive notifications about system activities such as windows updates, VMware, logged in users, as well as networking and IP monitoring, to name a few. This ensures you stay on top of all potential problems and maintain the order of the system at all times. 
Customer Management 
Atera has an integrated PSA that is powerful, seamless, with a user-friendly interface. Its PSA allows you to manage all customer relationships including organizing all client information using one system. Within the helpdesk and ticketing system, MSPs can maximize built-in communication tools that allow you to support them with all their needs. 
Custom Scripting
Businesses can free up plenty of resources by automating. With Atera's Custom Scripting, you can easily program time-consuming tasks with ease. You have the option to create your own script or use our script library with predefined configurations to execute and track custom maintenance tasks.