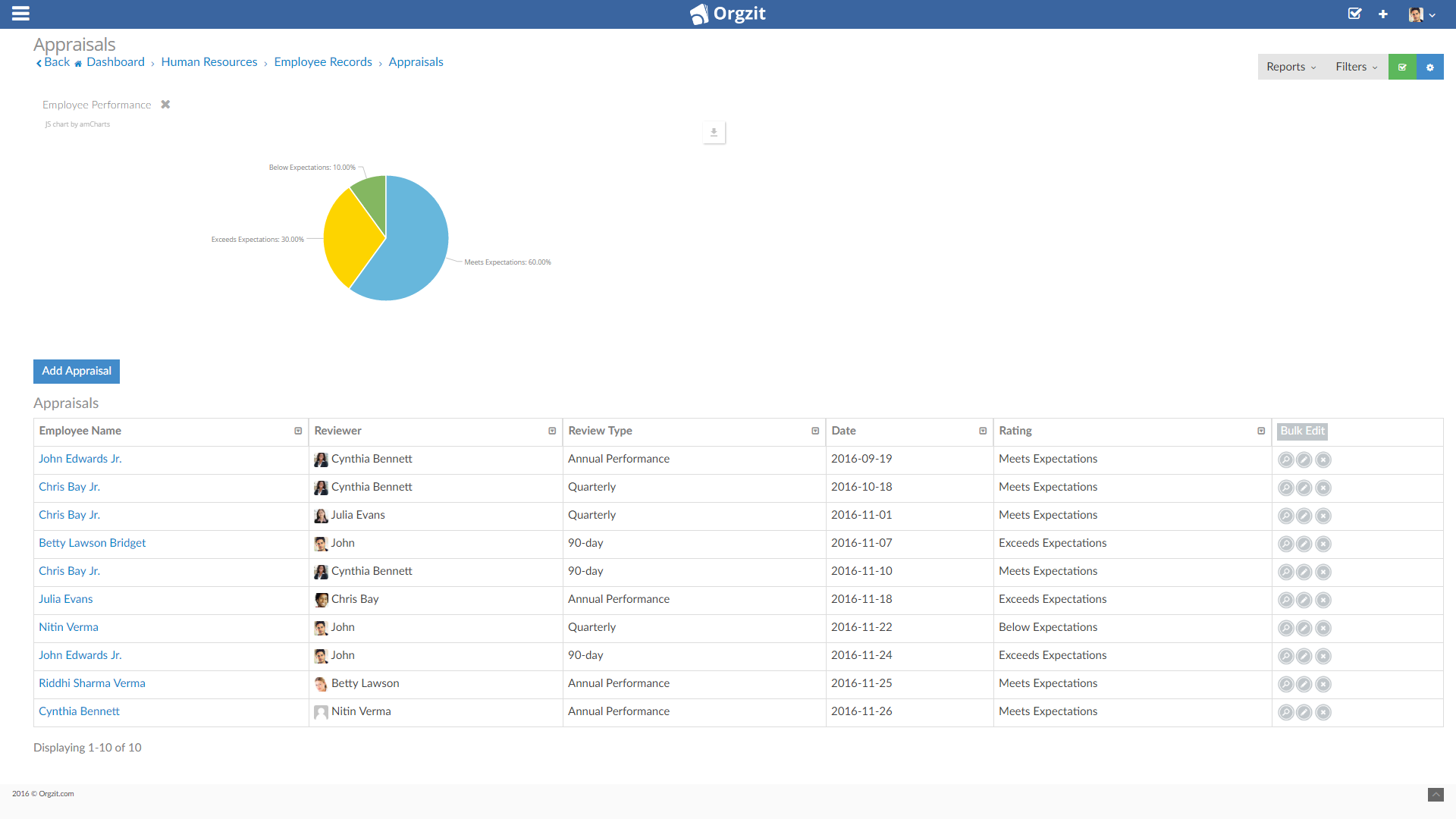 Orgzit empowers you to build specific solutions for specific needs and issues. For instance, you can develop a workflow to accelerate the gathering and organizing of your customers' contact info. Or, you can address the issue of collecting real-time reports from your overseas office locations. Orgzit assists you with all these tasks and more.
The platform enables you to bring your different teams to a single location where they can easily communicate with each other and access the info they require. It allows you to build customized cloud-based solutions that completely fit your systems and workflows.
Seamless collaboration is important for all organizations and Orgzit makes it fast, easy, and secure. You can securely share documents with your staff members and external parties. In addition, you can restrict access to key documents to ensure only authorized people are able to view the information in them.
Orgzit's commenting feature ensures responsive and fast collaboration in real time. You can utilize the @mention feature to tag your colleagues and they will get instant app and email notifications. This allows them to respond promptly and execute the needed actions quickly and in real time.
The best part is you don't need coding skills to build applications for your needs. You don't need to worry about the complexity of your workflows and issues, volume of data, or the number of users as Orgzit has the capabilities to scale easily to meet your business demands.