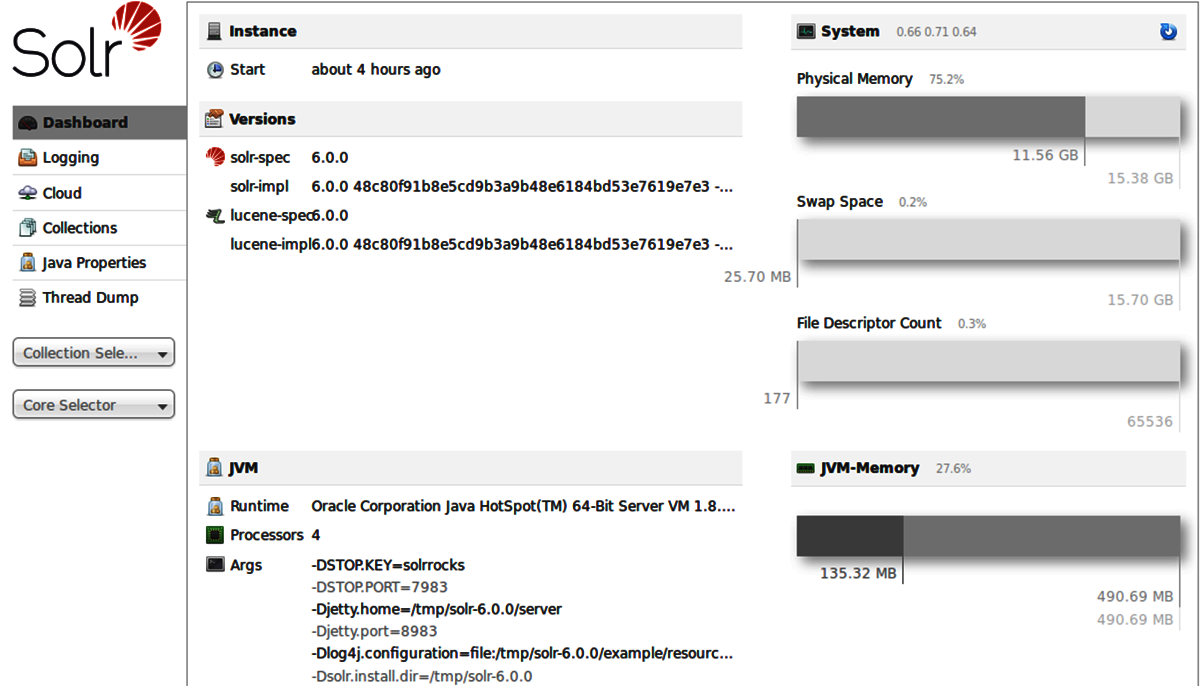 The main benefits of Apache Solr are its enhanced data handling, query processing written in multiple languages, and flexible query parsing. Read on to understand further.
Apache Solr is created with data handling capabilities and among them is the support for schema and schema-less modes. It uses dynamic fields that allow you to add new fields that are not specifically defined in the schema you configured. If you forgot to determine a specific field in your schema, its dynamic field could be useful for you.
Besides, it offers powerful and adaptable query functionalities that help simplify search execution and how data related to searches are created. For instance, queries could be written in different languages.
You can also enjoy the flexible query parsing that can be embedded into applications for handling multiple query operations and delivering relevant content to users. It lets you also organize data in different ways through the faceting feature. This tool uses algorithms to slice and dice data so you can view and analyze them from different angles.
Its content discovery feature lets you find and access all kinds of contents with ease, offers you spelling suggestions, and helps you check words and spellings. As part of this feature, you can also enjoy the hit highlighting functionality that features the document's fragments and portions that match query searches.
Another interesting feature of Apache Solr is the location-aware search that users can use to generate contents according to the location of individuals who make queries. What's more, indexing with the software is also easy since users can gather data from multiple sources and use them to create indices with rich contents.
Apache Solr can process data from MS Office, XML, CSV, and other file types. Other highlights of the software are the rich and powerful administration interfaces, plugins and extensions, and open source and open development approach.