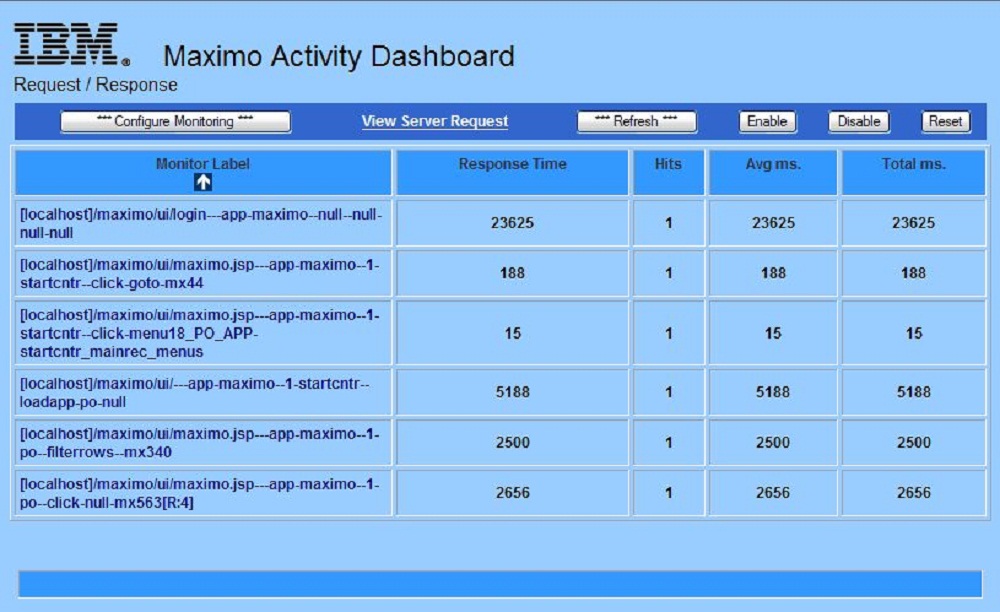 The main benefits of IBM Maximo are its configurable features and tools to help organizations cope up with various business needs, real-time health monitoring capability, intelligent scheduling, and complete IoT integration. Here are more details:
Configurable
The system can be configured to suit the specific deployment and other needs of the businesses currently using it. For instance, users are given the choice to install the system on-premises, run it in the cloud, or configure a hybrid model. Regardless of what users choose, they can rest assured that the IBM Maximo team will work with them to configure the system to fit their requirements.
Live health tracking
IBM Maximo addresses various issues that could lead to bigger problems such as asset-related concerns by affording businesses with the capability to keep track of their properties in real time. Also, the system provides a full overview of the organizations' assets' performance, as well as maintenance status, which is helpful in arriving at smart decisions with regard to their modification or upgrade.
Intelligent scheduling
Creating schedules for maintaining assets isn't always easy since many factors have to be considered, such as weather conditions. Using the system, however, enables this process to be streamlined since it incorporates weather data as well as tools that allow for a smarter arrangement of tasks required for effective maintenance.
Complete IoT integration
IBM Maximo empowers businesses by fully integrating with the Watson IoT platform and other IoT sources. Because of this, the system is capable of capturing and collecting data from key sources like devices, sensors, and people for extensive and real-time visibility into their asset's health and performance.