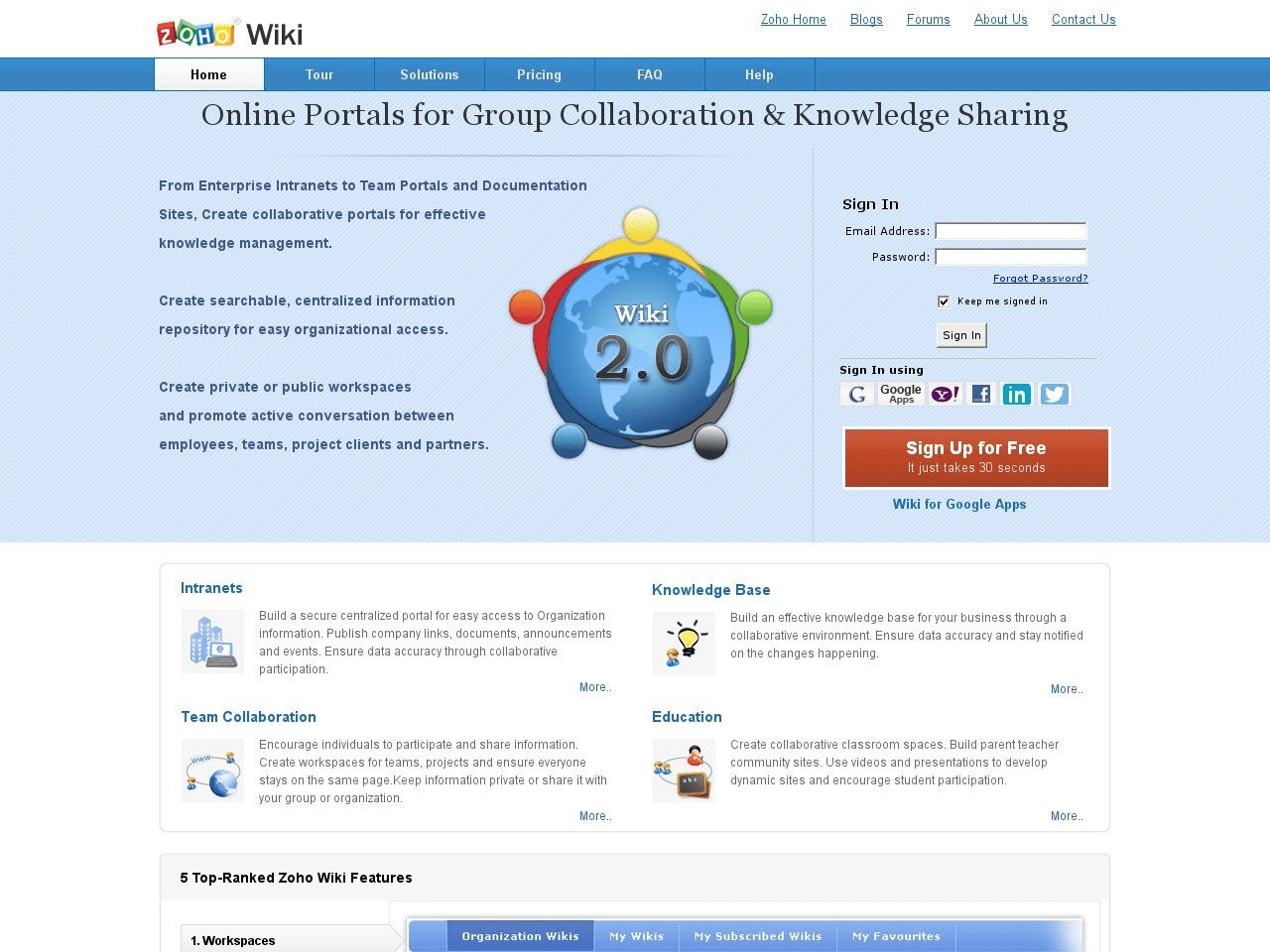 The main benefits of Zoho Wiki are an easy-to-setup system, pre-made platform, and a host of helpful features for team collaboration. Wikis are incredibly useful especially in the way how modern businesses operate. Since Zoho Wiki is easy to set up, users can immediately create a portal they can use to begin working with the team.
The software offers an open environment that lets users access data of their teams, colleagues, and customers. Its set of features enables users to promote better communication experience for all individuals involved. The solution puts all data in a centralized portal to make it easily searchable for everyone. It helps save time in scouring shared drives and emails since the data are regularly updated. It even helps everyone work on the same page.
What's more, Zoho Wiki helps you secure your private and sensitive data against unauthorized access. That is because the solution lets managers set permissions for every workspace and page. Zoho Wiki made it easy to assign which data can be displayed for everyone and which ones are confidential. Aside from that, the software lets you assign different administrators to share work responsibilities.
Zoho Wiki also understands that branding and customization are important. That is why it lets users integrate their corporate elements (such as background image, logo, etc.) to their page. They can even upload a tailor-made style-sheet to obtain the kind of organizational effect they need. Whether you need to offer a data portal for your staff or empower them to boost productivity through data collaboration and sharing, Zoho Wiki is the best way to go. It works best to simplify team collaboration and knowledge base.