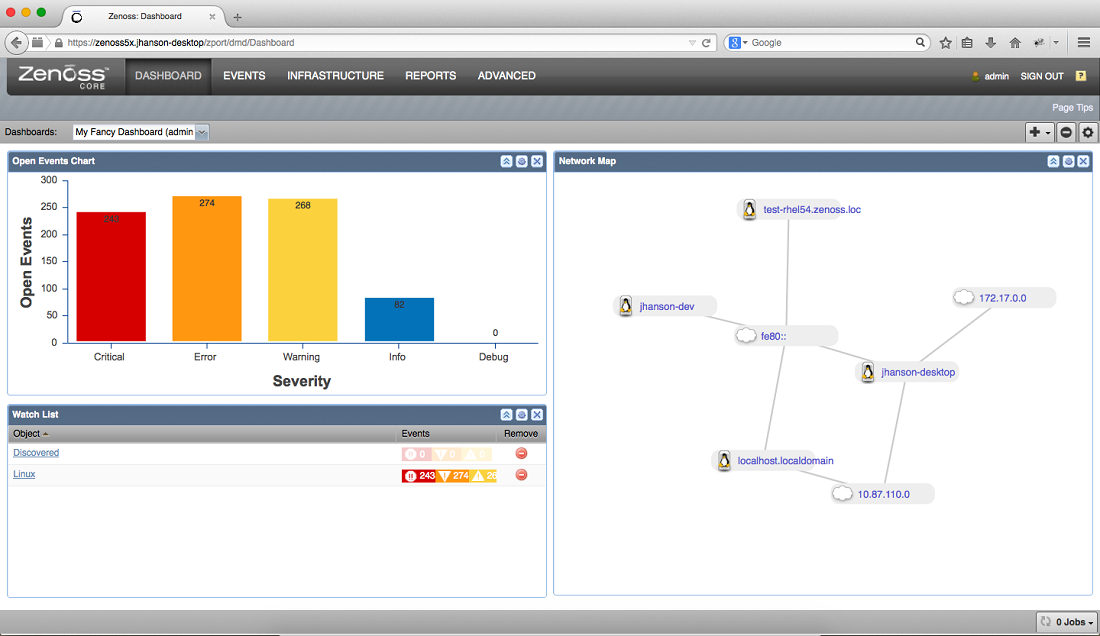 The main benefits of Zenoss are its plethora of robust features, tools, and capabilities for managing a network, total visibility to IT architecture and more, and the simplified dashboard meant to not overwhelm users with unnecessary information. Here are more details:
Comprehensive network management solution
Zenoss has become one of the best in terms of software-defined IT operation thanks to the numerous and robust network and IT monitoring solutions it provides for organizations of all scale, ensuring that their IT applications and services are accessible while functioning as intended. It's also capable of seeing into IT infrastructures regardless if they're hybrid or traditional and find out what's going on so that decisive actions can be immediately taken if the need arises. Furthermore, it can track network and device performance, availability, and usage in real time. Apart from that, Zenoss also exhibits great flexibility, allowing users to organize devices using different categories such as location, systems, or groups. It can identify the relationships among or between components and/or devices as well.
Complete IT visibility
Users are given complete, 360-degree visibility of their IT assets, environments, and architectures. Zenoss is equipped with auto-discovery capability which immediately provides them with a list of all their managed devices in cloud, virtual, and physical platforms. Device information is also easy to find out and reconcile through orchestration capabilities and CMDB.
Simplified dashboard
IT infrastructure, most of the time, is overwhelming because of too much information IT personnel must take care of. Zenoss remedies that issue by giving users the option to configure their dashboard so that it would only display the information that was required or wanted. It's also completely interactive and intuitive while allowing users to view the availability and health of their devices and infrastructure scattered across different locations.