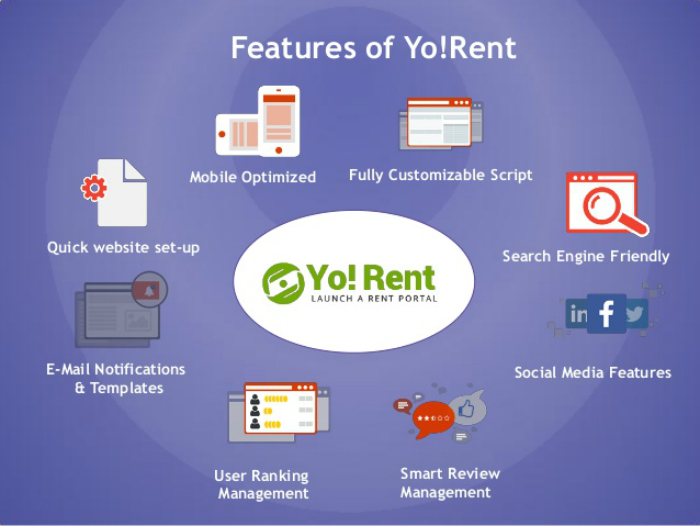 Yo!Rent enables you to convert your store into a successful marketplace. You can accommodate multiple vendors on your site and also track their sales. Each seller can have their own inventory page and personal profile. The Admin or merchant can set commissions for all the vendors.
As mentioned earlier, this platform is fully customizable and you can add any feature and look to it. Plus, it is scalable and can effortlessly expand to meet your business growth and demands. Use the content management system to add new items, and update site content and product descriptions.
Yo!Rent allows customers to rent a product for a temporary period of time as well as sell items. The software provides visual statistics representations via bar graphs and pie charts as well as an analytics tool that offers operable insights on the stats to help you make educated decisions. In addition, it hosts an automated inbuilt script that generates invoices for all transactions.
Yo!Rent reviews reveal that the solution enables you to filter user reviews smartly and select the reviews you want to show to the public. Thus, you can manage your brand image online and boost brand value. With social media integration, you can enhance your brand's publicity on social sites and share products on these networks. Finally, the software is mobile optimized which enables you to capitalize on the expanding mobile market.