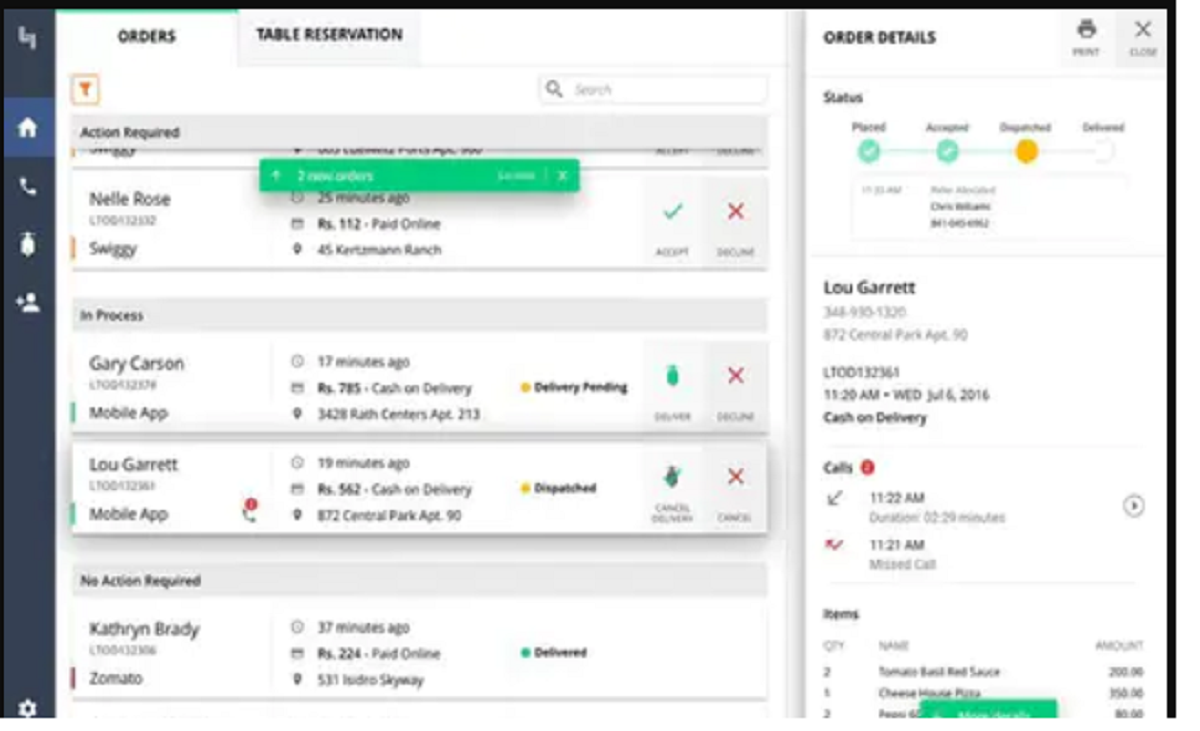 The main benefits of LimeTray are automating accounting, inventory management, and order procedures in restaurants. The software offers a number of advantages including:
User-Friendly Interface
The software boasts a mess-free and simple interface that improves user experience so restaurant owners can concentrate all their efforts into their food and service.
Easy Installation
Limetray can easily be installed in a matter of clicks. Users can easily log in and access the POS management software so they can work seamlessly. Restaurant owners can consistently work with the system to ease work operations.
Offline Work Mode
The platform allows users to work even without an internet connection. Users can continue running their restaurant, download reports, save customer information, and punch orders without any inconvenience.
CRM Compatibility
Restaurant owners can promote their business and improve customer retention by getting their CRM tool integrated with the platform. Users can access and save customer data in one medium to help meet their retention goals.
Voucher Generation
Limetray lets users create discount vouchers for customers. At the same time, restaurant owners can generate their own offers in their establishment to lure in new customers.
Analytics
Restaurant owners can see the results of their business decisions by comparing them to their targets. What's more, they can access performance-based data from a centralized dashboard to see their outlet sales and automated daily business reports at closing.