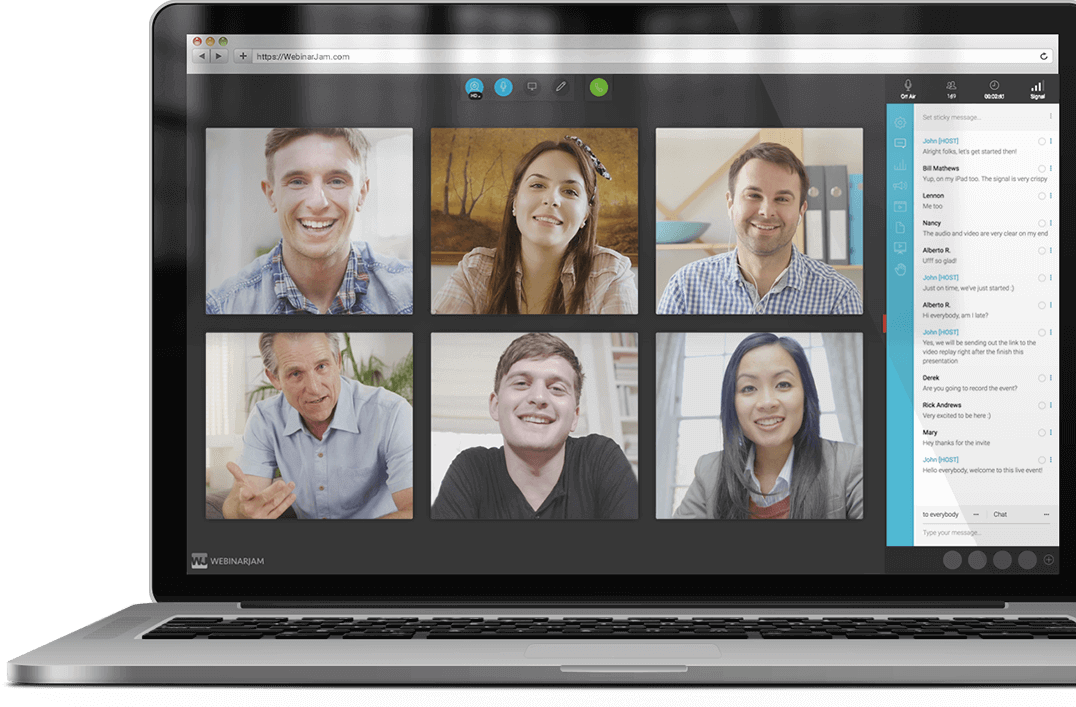 The main benefits of WebinarJam are the maximum collaboration as well as engagement brought to webinar presenters, different ways provided in presenting their ideas, all-time transaction, and easy registration process. Here are more details:
Maximum Engagement and Collaboration
WebinarJam allows users to perform engaging and interactive live stream events such as webinars. It provides them with a feature, called Attendee Spotlight, which allows invitation of any of the attendees to share their ideas and experiences to the rest of the group. When an attendee is invited to join, he/she would be able to speak, broadcast, and screen share via his/her webcam. Throughout the webinar, other attendees could raise questions and also make comments via the system's built-in live chat feature.
Multiple Ways of Presenting Ideas
With WebinarJam, presenters and their colleagues are provided with various ways of enhancing their presentations. For example, they can incorporate some pre-recorded segments or footages into their live stream through its video engine. This video engine allows them to upload videos in the system which later be played while running the webinar. This is a very handy feature for introducing offers to the audience.
Allows Transaction Anytime
Users can easily introduce offers to their audience and likewise, they can easily take action about them. This is because, throughout the entire duration of the session, users and attendees alike can actively transact and engage with one another. Attendees can make purchase and presenters can answer questions when they present the offers.
Easy Registration Process
Registration for a webinar session is easy with WebinarJam. The people that want to attend simply have to click the link "Click to Register" sent by users. After which, they'll be automatically registered, no need for filling out forms.