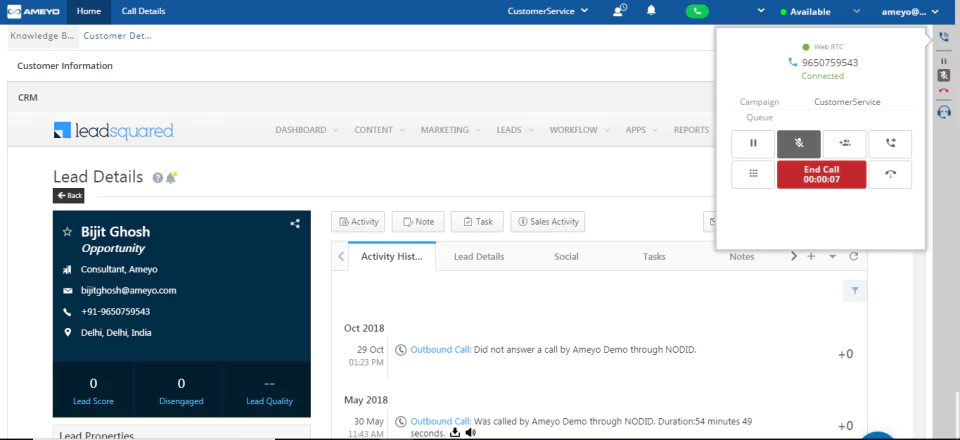 The main benefits of Ameyo Omni are the simplification of customer engagement across multiple channels and improving the consistency and continuity of the customer journey. Here are the details:
Better and Faster Customer Engagement Across Different Channels
Ameyo Omni makes it easy for your customer-facing agents to respond to and engage your customers via channels they prefer. From a single, centralized platform, your agents are able to interact with customers via email, voice, chat, and social media.
Whenever your customer wants to switch to a different channel, your agents don't have to change platforms. This allows them to quickly and seamlessly respond and react without any difficulty. In a single click, your agents can access all customer information, equipping them with data they need to provide the best support and expertise.
Consistent and Continuous Customer Journey
Switching from one channel to another, like from chat to voice, can result in loss of information. When this happens, the agent has to gather all the essential data that has been supplied by the customer. This is a painstaking process. To redo it multiple times can not only cause your business time and resources but can adversely impact your customer's overall experience.
With Ameyo Omni, your customers will enjoy a consistent and continuous experience. Your agents have the tools to unify all interactions into a single conversation and preserve the context and gist of the customer's query, even when you shift from one channel to another.