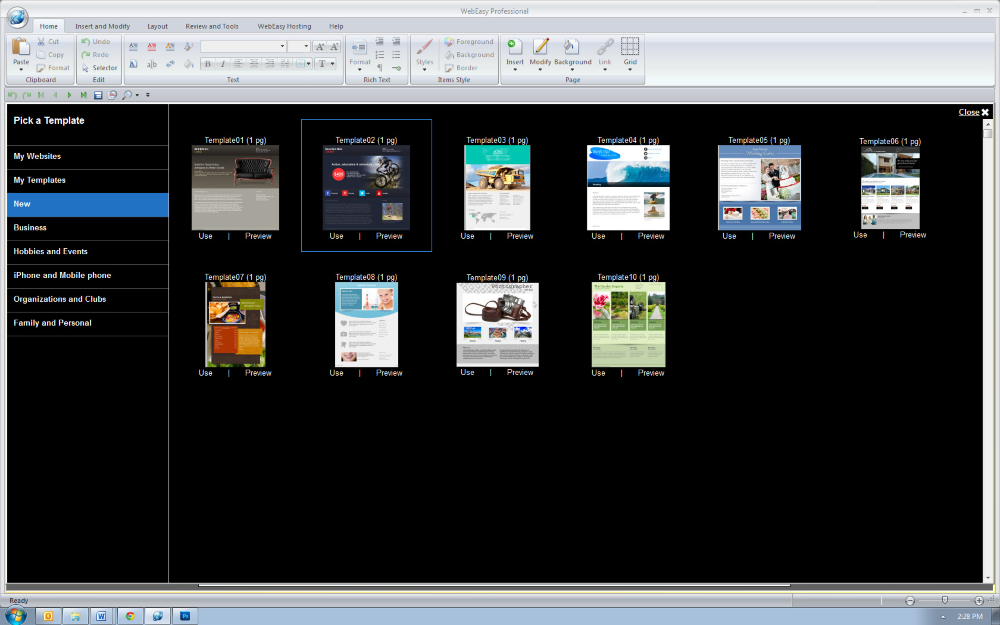 The main benefits of WebEasy Professional 10 are its ease of customization, its eCommerce tools, and its simplicity.
Since HTML code that is compatible with all popular browsers is generated automatically by WebEasy, previous HTML or programming knowledge is not necessary. 
Using WebEasy Professional 10 gives users a lot of customization options. Pages can be added or deleted. Background colors, fonts, images, text, and links can be changed. Text can be edited right on the page.
With the layout already provided, all WebEasy Professional users need to do is drag and drop the necessary elements: services, forms, objects, animations, photos, and the like.
Website visitors can be converted into customers with the dynamic forms that can be included in websites made with WebEasy. Information collected from these forms can be used to come up with promotional emails and newsletters.
Personalized domain names can be used as well. WebEasy can even transfer registrations for users if they already have a domain name. Personalized email addresses can also be provided. Both of these boost the image of the company.
WebEasy also makes it easy to create an online store that is efficient and captivating with features such as shopping carts, real-time and secure transaction processing, and email capture.
Page descriptions, keywords, and title can be stored by the SEO Assistant, which improves the visibility of a website and makes it easy for it to be found by search engines.
eBay compatible web pages are also possible with the eBay Web page Wizard, resulting in better sales on eBay.
Multiple services and products can also be bought from sites with a single payment, thanks to the addition of a Paypal shopping cart. This also allows visitors to buy and pay 24 hours a day.
Photo albums with themes can also be created using the built-in wizard, and all the user has to do is select their photos. The blog page wizard also allows for photo sharing with contacts and friends.
WebEasy also makes it easy for music, video, and news podcasts to be hosted on the website. Website templates are also optimized for mobile phones and iPhones, as well as for browsers like Internet Explorer, Firefox, Google Chrome, and Safari.
Page navigation and viewing are enhanced and made easy by slider controls that zoom in and out. Autocorrect, word suggestions and customization tools are part of the spell checker provided by WebEasy. This results in a website that is professional-looking, error-free, and sure to draw in a lot of traffic.
Streaming videos can also be embedded onto the site with YouTube streaming.  Youtube, Facebook, and other sites can also be incorporated into the site with social media integration.