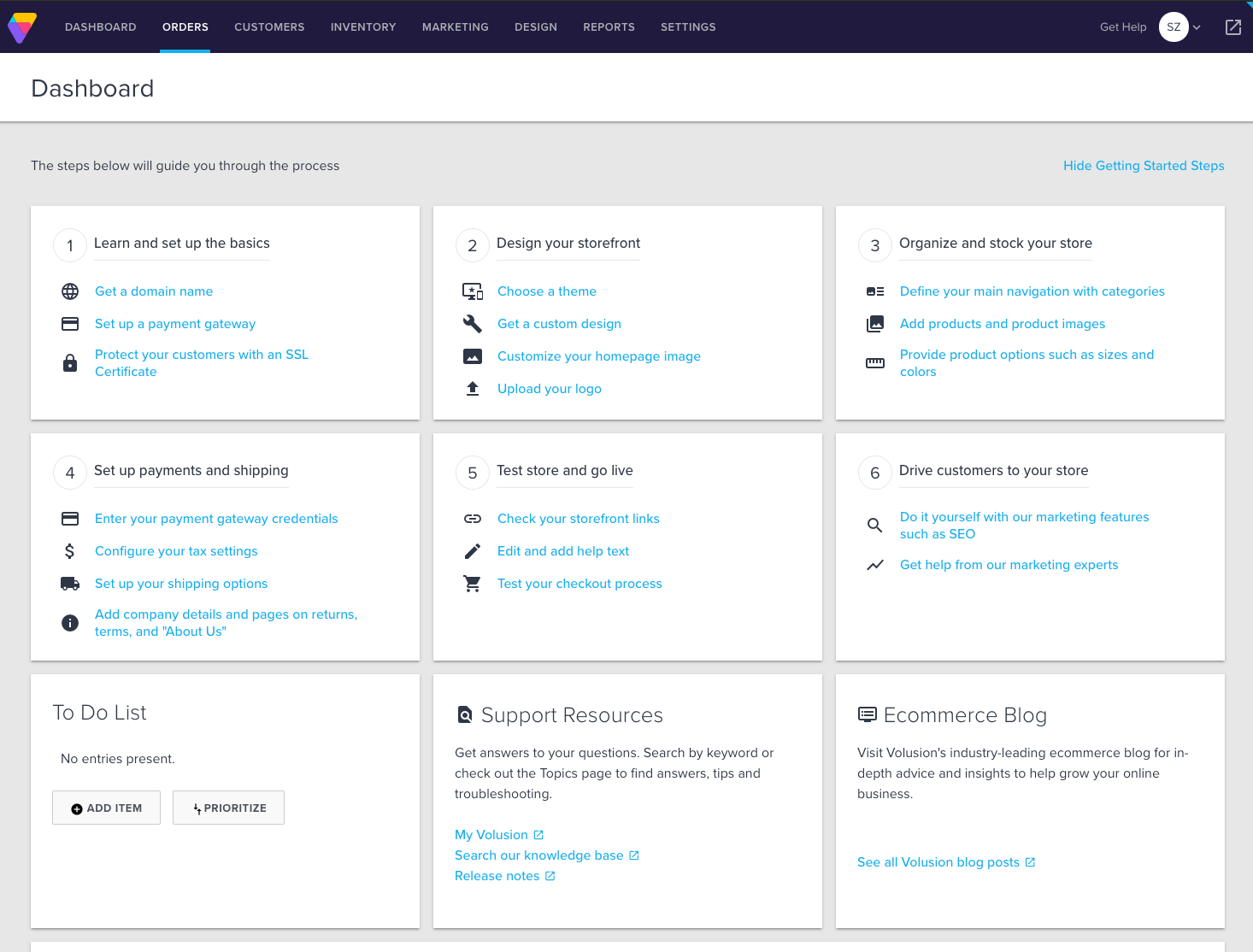 The main benefits of Volusion are intuitive web builder, selling tools, and analytics. Here are the specifics:
Intuitive Web Builder
The main reason why Volusion is created is to help businesses build a completely functional, attractive, and improved online store. The software offers an intuitive web builder and a set of professional and beautiful themes. You can easily personalize your page layouts and product descriptions through a drag-and-drop technique. No prior web designing and designing knowledge required.
Selling Tools
Sell more and get paid directly with Volusion's Sell module. List your products or services with prices and descriptions in a searchable catalog. Import products through CSV, edit and control stock amounts, and modify items and create special offers when you need to. Drive traffic and secure high ranking on Google search with the software's advanced tools for SEO and integration with leading marketplaces and popular social networks. Also, get paid easily with the leading payment gateways.
Analytics
One thing that made Volusion stand out is its analytics that comes with unique reporting templates. The software works with Google Analytics to collect and process customer information and allows you to pull off custom and standard reports at a given time.
Volusion Grow
To help you grow your customer base, the platform offers built-in marketing kit which gives you access to expansive SEO features to place your business on the first page of the Google search, and it allows you to manage all your social media accounts using one dashboard. All your SEO needs are handled by Volusion from custom metadata to sitemap indexing and optimization. The package got all you need to support your selling goals on the web.
Volusion Support and Success Management
Each plan offered by Volusion comes with equal support and success assistance from the vendor's team. Whether you're an advanced sales expert or a pioneer user, there are dedicated sales professionals available at your disposal. You can get the help you need 24/7 and its training materials and guides are available in the Volusion's Help Center. You can also get the chance to become a member of Volusion's community.