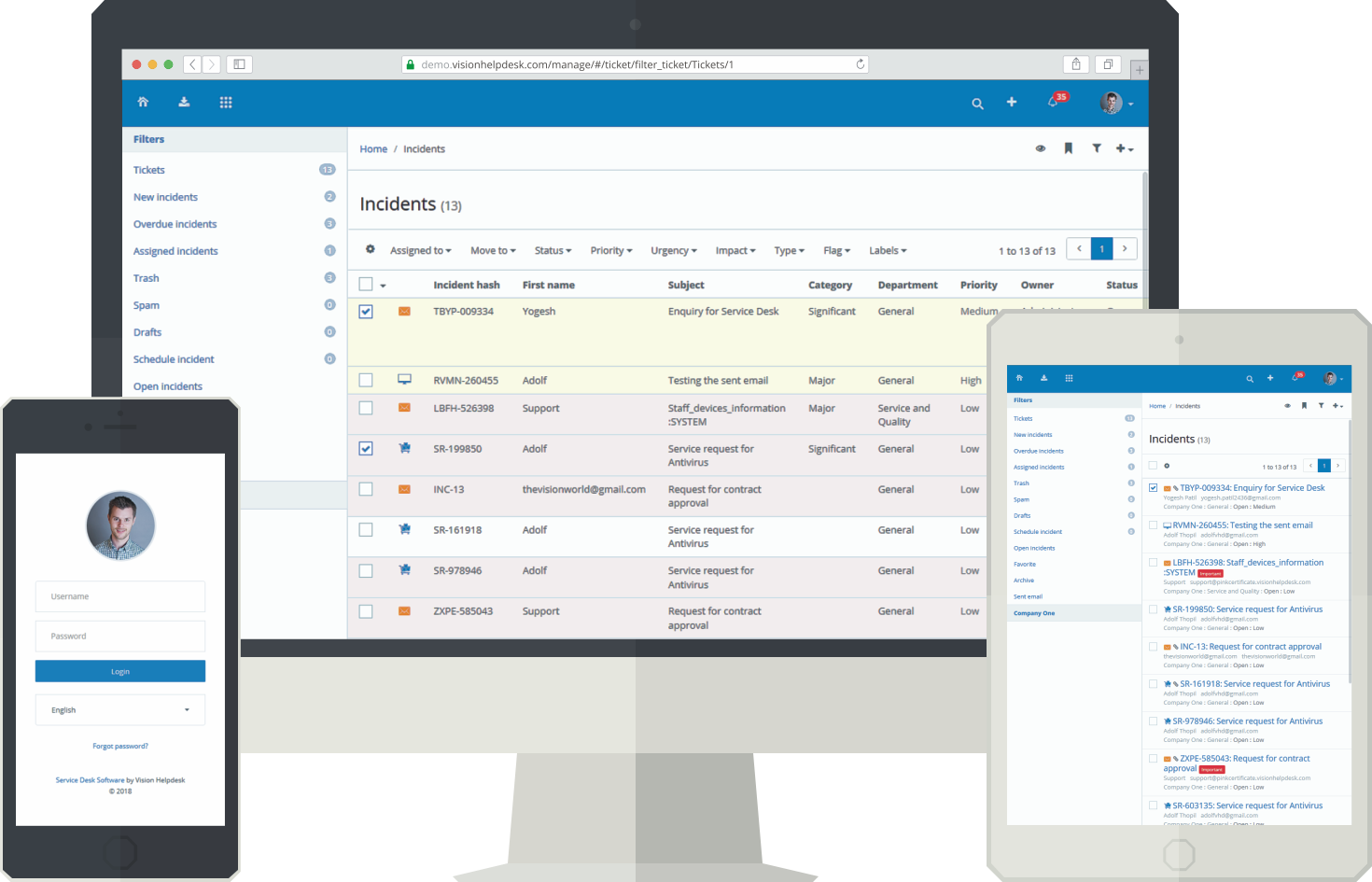 The main benefits of Vision Helpdesk are its ITSM features that are PINKVerify Certified.  Businesses who use Vision Helpdesk have a lot of benefits to gain. They can make their assistance more client-accessible. They can also gather all their customer service information, improve customer service, and enhance the performance of their help desk agents. Check out some of the other benefits Vision Helpdesk has to offer below:
Streamlined Workflow
With Vision Helpdesk's task management tools, customer service professionals can enjoy a streamlined workflow. They can delegate issues, perform gamification solutions, stabilize workloads, execute ticket billing, and more. Operations can be made even more efficient when automation settings for the help desk are set up by the user.

Simplified Multi-Channel Support
The multi-channel support feature lets a company's customers reach them from whatever channel that they prefer. This is because business can integrate their help desk with various platforms, thanks to this Vision Helpdesk feature. Businesses can respond to customer concerns either through live chat systems, VoIP platforms, social networking sites, or email management software. This also eliminates the need to jump from application to application.

Unified Customer Service Platform
A single staff portal is enough to handle the customer support operations of different brands, products, or companies, thanks to Vision Helpdesk's multi-company help desk. This is scalable and even allows for the building of numerous customer portals so each brand has its own help desk environment.

Better Staff Collaboration
Blabby is Vision Helpdesk's staff collaboration tool that lets your customer support team share knowledge-base articles, as well have other colleagues chip in with comments and suggestions to help resolve a company issue. This helps improve overall team collaboration.

Improving Operations Made Easy
Vision Helpdesk also empowers companies to improve themselves with its data reporting and analytics feature. Users can get in-depth insights into their performance, which in turn lets them craft improvement plans that are data-driven.