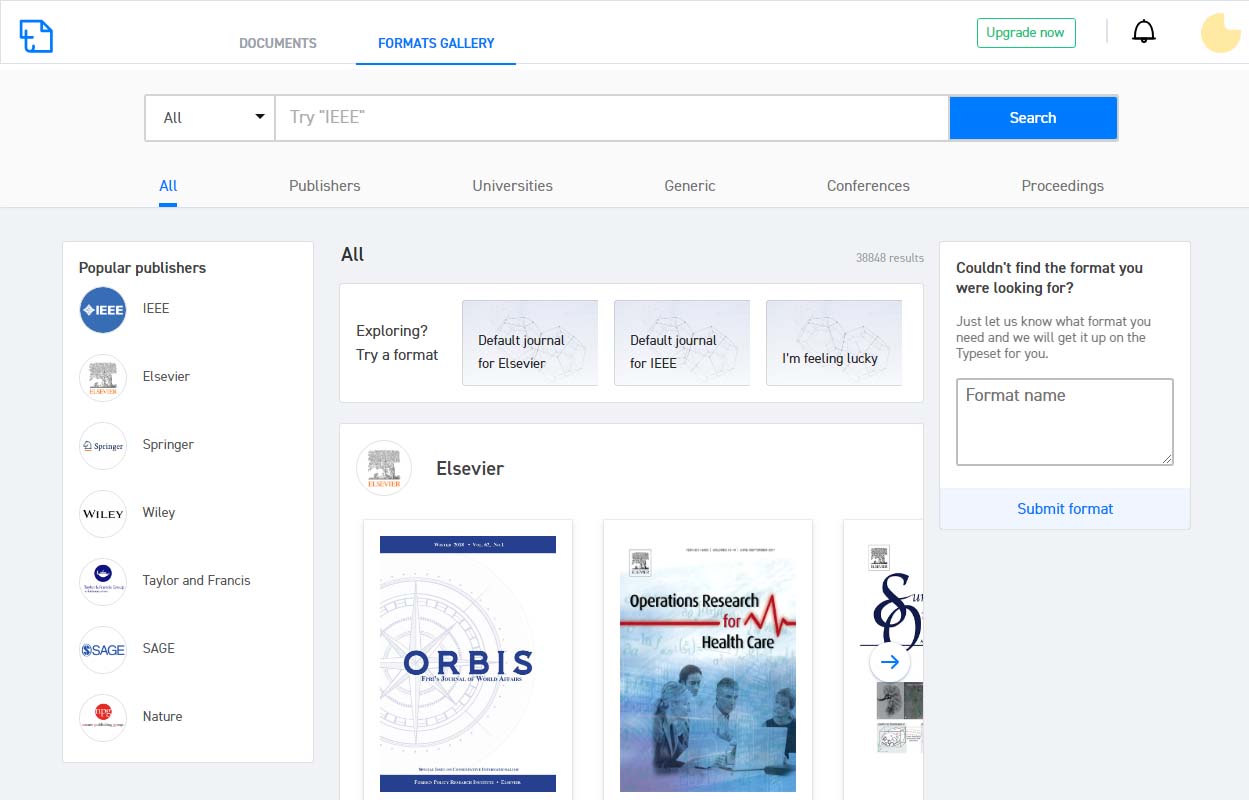 It is hard for researchers and academics to get their work published. They face issues such as long submission processes, troublesome Word templates, slow email collaboration, difficult citation formatting, complicated author guidelines, and others. Typeset.io is thus a boon for hassled researchers as it makes authoring and collaboration effortless and simple. On this versatile application, you can write your paper as in a Word document and it automatically formats the file as per your chosen template and gives you PDF file, LaTeX code, etc.
Typeset.io reviews indicate that this platform is more suitable than Word for research writing. You can select from more than 45,000 verified journal formats. Autoformat with complete compliance to the guidelines of any journal without coding. Moreover, you can adopt any citation style and order your references with a single click.
Typeset.io functions with all reference management solutions including Paperpile, Zotero, Mendeley, and others. You can utilize this software to collaborate smoothly with any number of peers. In addition, you can export your completed research papers to PDF, LaTeX, or Word.
Typeset.io saves you plenty of time in preparing and submitting your research papers. In a survey, 80% of LaTeX users said the application improved their team's efficiency. On top of that, Typeset acts a bridge between power users of LaTex and academics who have trouble working with low-grade tools. The survey reveals that 97% found this platform to be a great alternative to manual formatting.
The creators of Typeset.io are committed to keeping their solution open and you can easily export all papers and letters you create on this program. The company has till date created journal builders for more than 45,000 journals as well as scores of thesis and assignment templates. Plus, they keep adding to their library every week. In short, Typeset.io can help researchers improve accuracy and enjoy the work of writing papers.