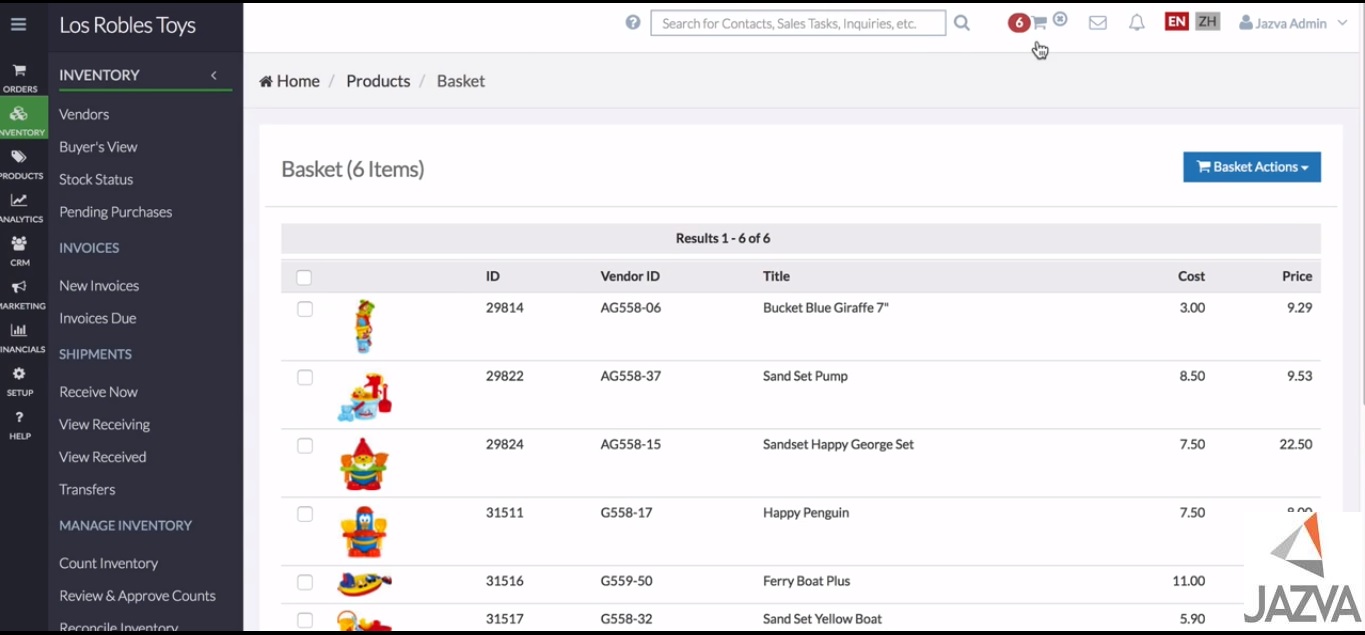 The main benefits of Jazva are its product listing, inventory and management, and order fulfillment. Read on to understand further.
Jazva offers an automation platform that helps eCommerce eliminate the common inefficiencies on their business processes. It accelerates, optimizes, and streamlines different processes necessary for the multichannel business operations. The software makes it easy for users to scale and grow their business since they don't need to deal with different systems, tools, and sites.
Jazva delivers the work that other systems fail to offer. It provides a powerful end-to-end capability to handle all the aspects of your business, including inventory listing, shipping, and processing. It provides a comprehensive platform to help you grow your company.
Jazva is equipped with a robust multi-channel listing tool that accelerates the listing across different websites and marketplaces. Its automation feature allows users to manage different SKUs and make more listings with bundles and kits. It also provides real-time data for your inventory, offering you full visibility of your stocks on hand across different warehouses and networks.
Its integrated shipping solutions guarantee that you deliver the items on time. While you stay in the loop of your orders, your customers will be satisfied and make a repeat purchase. Meanwhile, Jazva supports Multi-Channel Fulfilment, Amazon FBA, Seller Fulfilled Prime, dropshipping, and other complex operational processes.